You can sew clothes according to the pattern using ready-made patterns, or you can draw the model and patterns yourself. If you are just learning this skill, choose the first method and start with simple things. For example, sew a skirt using the ready-made pattern.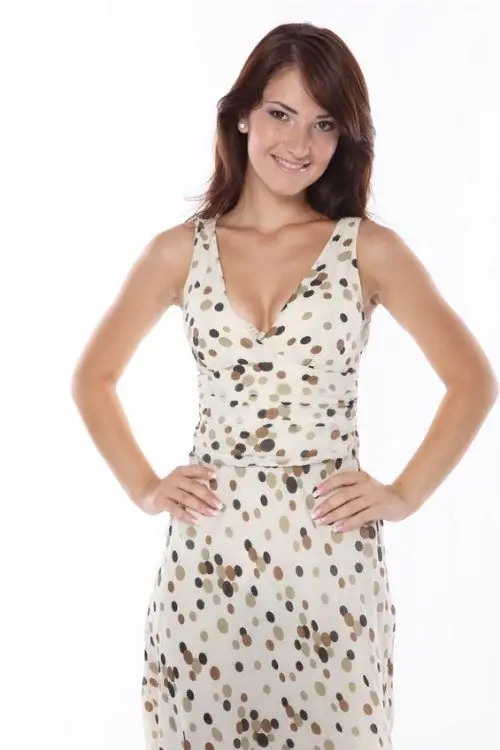 It is necessary
- a magazine for needlework;
- patterns
- tracing paper;
- pencil;
- pins;
- the cloth;
- needles;
- threads;
- "lightning"
- sewing machine
Instructions
Step 1
First of all, select from the magazine a sample of the item you would like to sew. In many publications on needlework, the presented models have notes on the degree of complexity of the product's manufacture. In addition, there are tabs with patterns, where there is a markup for several sizes of a given model (highlighted with different lines).
Step 2
To find the right pattern for your size, take the necessary measurements: waist (From) and hips (O). The magazines usually have a table of correspondence between the parameters of the figure and sizes.
Step 3
Now find the pattern layout that suits you. After that, you need to transfer the drawing to the fabric. It is more convenient to do this with the help of an additional pattern: put tracing paper on the main drawing and circle its contour.
Step 4
Then cut out a new pattern, keeping in mind the extra centimeters for expansion (3-6 cm), seam allowances (1-2 cm), and hem of the bottom line (2 cm). Trace the details on the fabric, securing the tracing paper to it with pins.
Step 5
Cut out parts of the product and proceed to the sewing process. Start working with the waistline. Make two folds, and fix them with a hand seam. After finishing, make darts. Finish the edges of the fabric where the cut will be. Don't forget to insert the zipper. Now make two folds on the bottom line of the fabric, also hand secure first and iron with an iron. Then, on the seamy side, connect the details of the skirt with a needle-forward seam, and then with a machine stitch. This will prevent parts of the fabric from dislodging during operation. Overlock all seams.
Step 6
Now turn the product right out and decorate depending on the occasion for which the skirt is intended. At this stage of work, it is not at all necessary to strictly follow the product design options that are offered in the magazine. Come up with something of your own, so you will create an exclusive thing that only you will have.