In the wardrobe of every modern woman, there are definitely classic trousers. And if they are not there, you need to buy them, as they will come in handy for formal meetings or office work. But to save money, you can not buy pants in the store, but sew them according to your own measurements yourself. First you need to select and buy fabric and cut them out.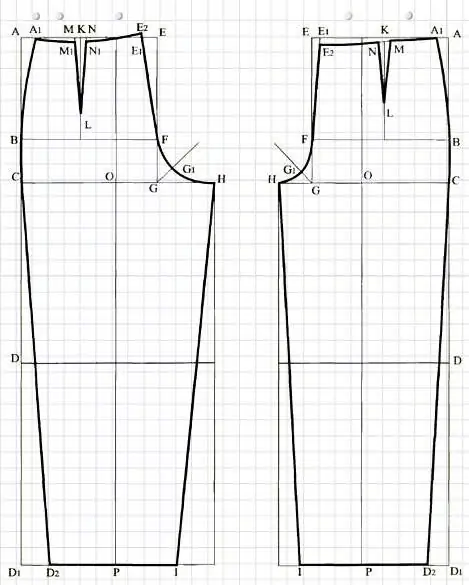 It is necessary
- waist circumference;
- length trousers;
- patterns of trousers;
- chalk or soap;
- scissors;
- trouser fabric.
Instructions
Step 1
If you are using a ready-made pattern, check the length of the back and front pieces. This is due to the fact that many patterns are designed for average figures, and the length of the legs may not match your size. Therefore, put on the shoes you are going to wear the pants with and measure the length of the pant leg from the waist to the ankle at the side. By this measurement, comparing with the dimensions on the pattern, lengthen or shorten the details of the pattern.
Step 2
Fold the pant fabric with the right side inward along the longitudinal texture. Arrange the paper patterns according to the lines marked on them.
Step 3
Shallow the patterns, taking into account the seam allowances. For side and step cuts, it is recommended to leave a seam for the seat 1.5 cm for an allowance, make all the upper parts 1 cm larger, and allow the lower cuts of the leg to allow for 3-4 cm.
Step 4
Cut out a rectangle on the fabric with the width of twice the width of the belt, taking into account the allowances and the length of the full waist with an allowance of 7-8 cm. For example, if the waist is 70 cm, and the width of the belt is 3 cm, then you get a rectangle with the width (3x2) + 2 = 8 cm, and its length will be 70 + 8 = 78 cm.
Step 5
Cut out the trousers and transfer the chalk lines to the other side. In order to translate the control marks, make cuts 2-3 cm deep along the allowances. Transfer the darts with the chalk to the other side of the fabric.