Even in distant antiquity, flowers were a decoration of holidays and an object of decor in the interior. Despite the differences in time, the tradition of congratulating with the help of bouquets has remained to this day. Flowers help to express warm feelings and confess love. And houses serve as a means of creating comfort. Although floristry is a science and art with its own subtleties and laws, everyone can create their own bouquet and please loved ones!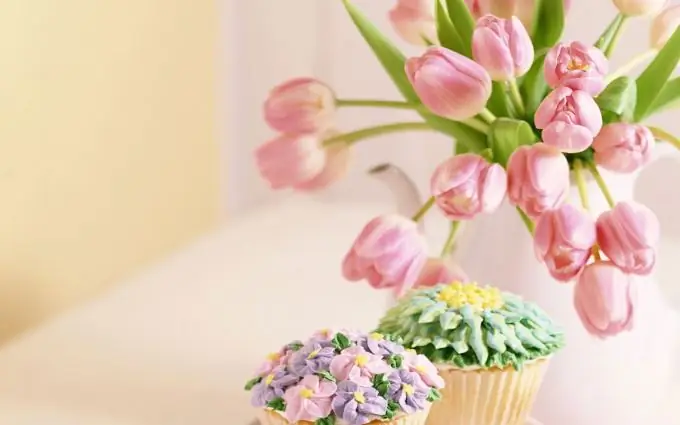 If you are making your bouquet for the first time, then I advise you to focus on one type of flowers. The most common is massive. In this case, there is no free space between the elements of the bouquet. An example is a flower arrangement in a vase. The linear style includes bouquets in which vegetation is used sparingly and each element seems to live its own life and is significant in its own way. A striking and simple example is ikebana.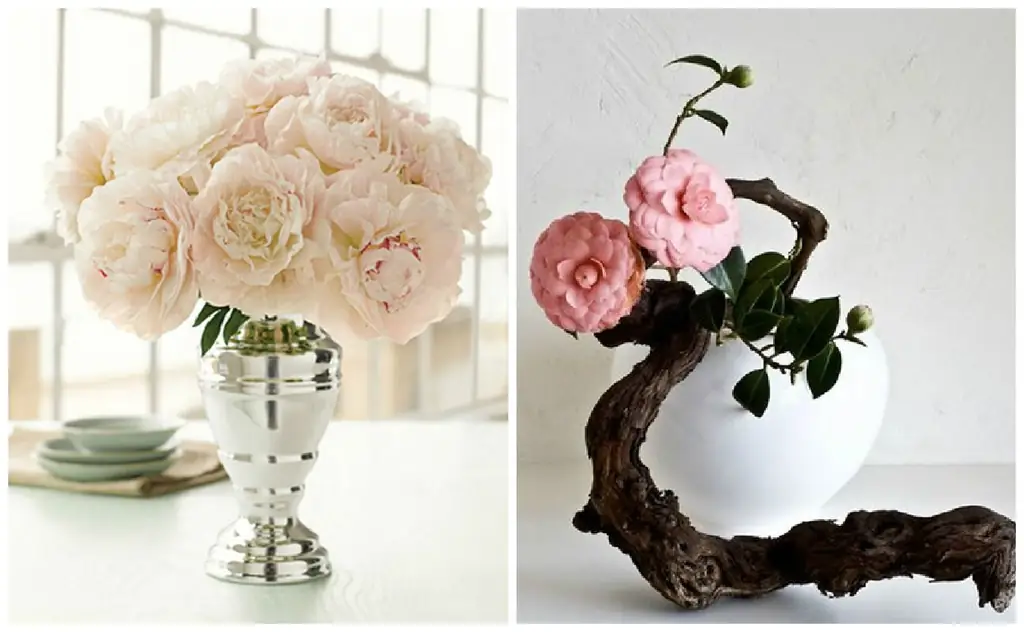 … When creating a composition, do not use too many types of plants - the work will look sloppy and overloaded. Limit yourself to 2-3 types of flowers and add decorative greenery.
Like any other creative process, the creation of a bouquet can be divided into points:
Determination of form and composition;
Color compatibility and number of plants;
Bouquet arrangement.
You can make a bouquet of flowers growing in your garden. They should be cut at an angle and placed in the water. Dense stems should be cut with a garden pruner, and grassy stems with a sharp knife. Be sure to remove some of the lower thorns and leaves before placing the flowers in the water. This way they will not decompose or spoil the water, which can greatly shorten the life of the plants. If you have flowers that have never been used in the preparation of bouquets - update the cut, so the stem will not get clogged with air and will be able to "get drunk".
It must be remembered that bouquets are made in different sizes and each is preferable for its own special occasion. For anniversaries and other major events, it will be appropriate to give large bouquets. For a wedding, less voluminous ones are suitable. It is important to consider the gender, appearance and personal taste of the person to whom you are presenting the bouquet. For men - moderately large, elongated vertically, with all their appearance showing restraint and severity of lines and shapes. For women, bouquets can be of very different variations, there are no boundaries for your imagination.
Make bouquets with joy in your heart. After all, what you feel will be reflected in their color combinations and shape. Experiment, create and give people your creations, because together with them you give joy and happiness!