A felt basket according to this pattern will be useful both in the household and as a shopping bag.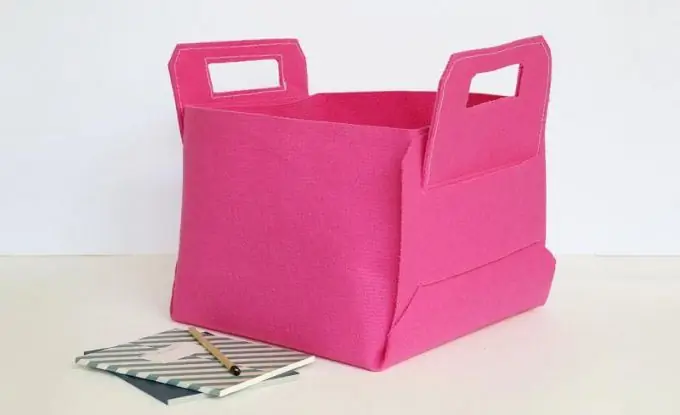 Such a felt basket will be convenient for storing clothes, magazines, it can be placed on an open shelf in the closet to put small things in it like in a drawer (instead of buying a special cardboard box in the store, which is very expensive). And its pattern can be adapted in such a way as to make a shopping bag in the same way.
felt or felt, scissors, a needle or a sewing machine, threads in color or contrasting.
1. Make a pattern of a paper basket according to the diagram below. To do this, proportionally increase the diagram to the size you need, for example, if you will make a basket so that it plays the role of a drawer for small items in an open cabinet shelf, check that the height of the basket (C) + the height of the handle does not exceed the height of the shelf, and its width (A) and length (B), respectively, also fit.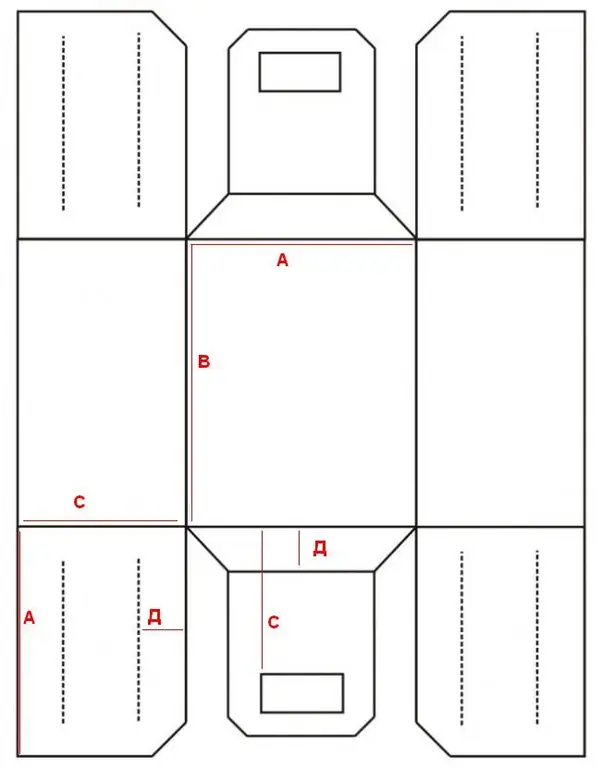 2. Cut the felt basket according to the pattern. If the felt is not too thick and does not hold its shape well, make another part of the same and sew them together along the contour. If the felt is thick enough, reinforce only the handles with a second layer of the same material.
of course, you can sew such a basket not from felt, but from any thin fabric. However, in this case, you will have to make a lining and use a seal to keep the basket in shape.
3. Make slits along the dotted lines. Before cutting the fabric, double-check that the length of the slots is the same as the width of the handles.
4. Store this basket folded and assemble for use. To do this, simply thread the handles through the slots in the sidewalls (see photo).
to make a shopping bag according to this pattern, simply reduce the depth of the basket (B) to the thickness of the bag convenient for you (it seems to me that size B is from 10 to 30 cm approximately).