It will be pleasant for a young mother and relatives to create with their own hands something for a newborn, for example, a blanket. It will be able to protect the child in cool weather, as comfortable as a cape in a stroller. However, you should choose the right yarn for knitting first.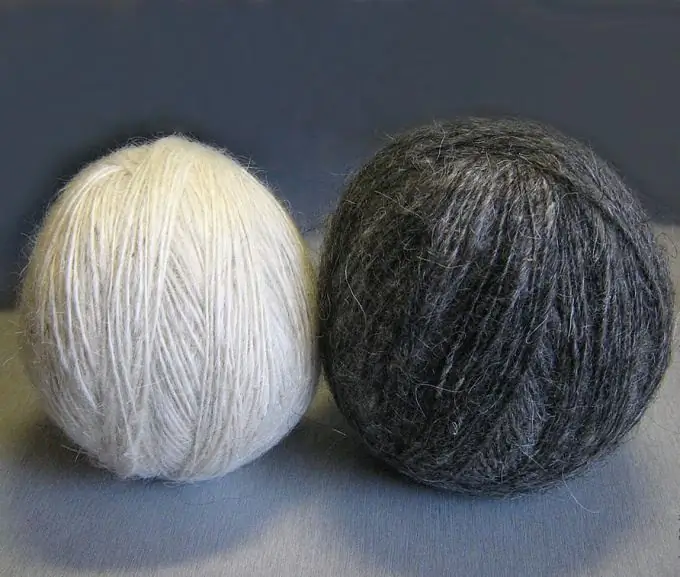 Instructions
Step 1
Decide which tool will be more convenient for you to knit: crochet or knitting. Keep in mind that excessive knitting and thread thickness may prevent you from creating the desired pattern. Choose a pattern that is suitable for knitting. Think about what color you want to knit a blanket. Be patient and careful so that the finished canvas looks equally good on both sides, there are no distortions or tightening.
Step 2
Choose the type of blanket. It can be airy and gentle enough to cover your baby at home, and also suitable for wrapping or baptism. You can knit a warm and thick blanket that can be used as a cape or bedding in a stroller.
Step 3
Start choosing a knitting fabric. If you are planning to make a blanket in the form of a light cape, then cotton will be the most successful choice. The consumption will depend on the thickness of the yarn, as well as the pattern (if you plan to make a cape with complex, embossed patterns, for example, pigtails or bumps, then you need to prepare more material). To preserve the original appearance of the blanket, you should not wash it in hot water. Try to knit with a small margin, for example, 105 x 105 cm.
Step 4
Try using angora with acrylic for knitting. It is a soft, warm and airy fabric that fits easily and beautifully when knitted. It can be used for a blanket in cold and cool seasons, especially if you are worried about the fact that the newborn baby will freeze on the street. The consumption can be determined by first tying a 10 by 10 cm sample, and then calculating the amount of fabric for the entire blanket. It is better to knit it in two threads.