I always want to look beautiful, but how to achieve this if the store sells things only for super-average figures. It is good when the figure is standard, like a mannequin. And if not, then you have to run around the studio. As a result, the thing turns out to be more expensive, and finances do not allow sewing all the clothes in the atelier. But there is a way out of this situation - you need to learn how to sew yourself.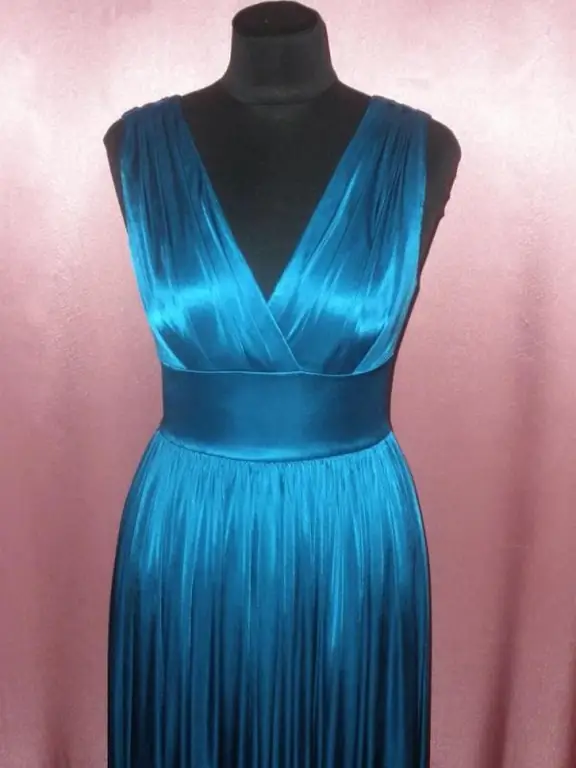 It is necessary
Patterns, matching fabric, sewing supplies
Instructions
Step 1
The basis of any beautiful thing is a high-quality pattern. The main question, of course, is where to find it. The first option is to make the pattern yourself. However, this option is not suitable for a beginner, since in this case the amount of time and effort spent does not mean a good result in the end. The second, and probably the most proven and reliable way of obtaining patterns are various fashion magazines. The most famous of these is the legendary Burda Moden. The advantage of this particular edition is a detailed description of the process of making things and the accuracy of patterns.
Step 2
It is also quite easy to make patterns using special computer disks. They are sold in stores and are fairly easy to find. With their help, you can print the patterns already corrected for your shape by changing the parameters in the program itself. Since the discs can be either thematic, for example, about skirts or dresses, or mixed. Another way to "get" patterns is the Internet. But you have to be careful here, as it is difficult to find a really good pattern over the net.
Step 3
If you have decided on a model and found a good pattern, you need to choose the right fabric. To do this, you should carefully read the recommendations for choosing the fabric indicated in the source of the pattern. This is very important, since even golden hands complete with a high-quality pattern will not be able to change the properties of the fabric.
Step 4
The choice of fittings is also important. Correctly selected fittings can make even the simplest model elegant, while at the same time an expensive fabric can be simply ruined by using low-quality fittings.
Step 5
Start sewing, and if you like it, you will not only get a unique wardrobe and the opportunity to dress well, but also enjoyable leisure time, and possibly a source of income.