In the hustle and bustle of gray everyday life, we quite often forget to tell our loved ones about our feelings. Every year, Valentine's Day reminds us how important this is. Perhaps the best way to tell about your love is to give a handmade valentine card.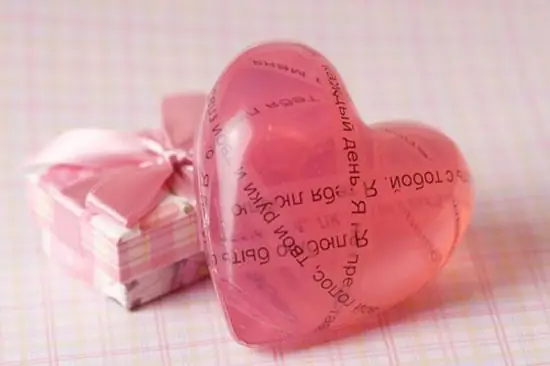 Traditional postcard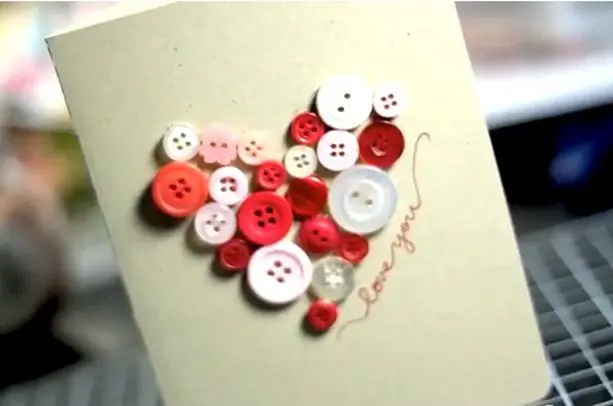 A heart-shaped card can be made out of cardboard and decorated with buttons, coffee beans, colorful ribbons, and other materials at hand. Especially graceful are cards for Valentine's Day, made in the technique of "quilling" (composition of rolled paper) and "scrapbooking" (a collage of cut-out pictures and photos).
Heart shaped soap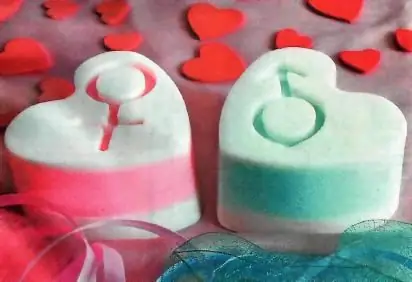 An original and practical option for a gift on February 14 can be a handmade soap in the shape of a heart. In the process of creativity, you can experiment with a combination of different shades and smells. So, for example, the rich aroma of coffee or cinnamon can tell better than any words how warm feelings you have for a person.
Valentine card made of fabric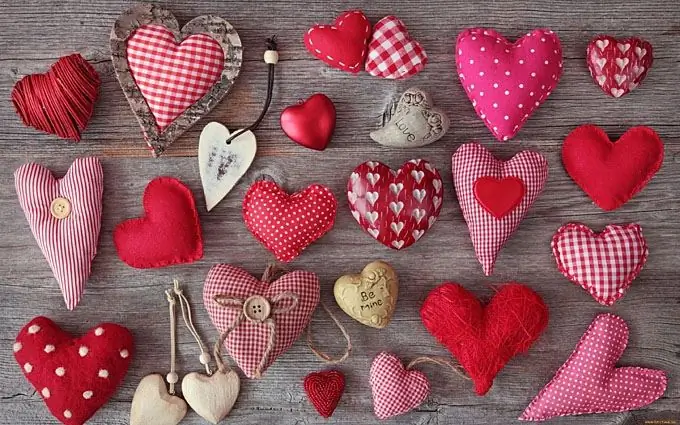 It is not difficult to make a valentine from fabric; even those who have only basic cutting and sewing skills can easily cope with this process. This fabric product in the shape of a heart can be decorated with lace, beads and beads. To make the valentine more practical, you can make a loop for a keychain in the center of the product, and then your gift will remind you of you all the time.
Edible valentine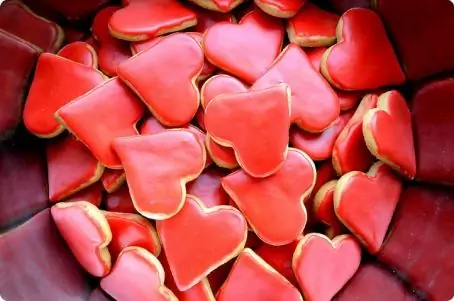 A heart-shaped cookie or cake will be appreciated by all those with a sweet tooth. The recipe for making dough can be the simplest, in this case the main emphasis should be on the design of an edible valentine. The culinary product can be decorated with icing, candied fruit, pastel-colored pastry powder, or marzipan figurines. The finished treat can be laid out on an original dish and served at the festive table.