Radio engineering was once a ubiquitous hobby. Now there are fewer radio amateurs, but there are much more opportunities for creativity in this area, since the variety and availability of radio electronic elements have grown significantly. Almost everyone can independently assemble a simple radio receiver or, for example, a fully functional walkie-talkie.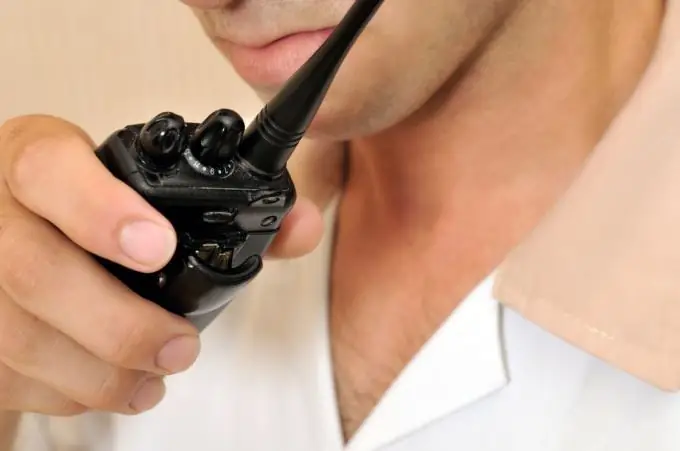 Before making a walkie-talkie, answer a simple question for yourself: what exactly do you need - an interesting experience in radio engineering, or a working device for communication at a distance? If the latter, then it is easier to buy a ready-made walkie-talkie. It is much faster, easier, most likely cheaper, and definitely more reliable. Ready-made radios are sold in stores selling cell phones, they are certified for use in Russia and use authorized radio frequency bands.
If you definitely want to make a walkie-talkie yourself, then the sequence of steps will also not be too complicated:
Find a diagram. If you cannot find a diagram on the Internet (which is extremely unlikely), use the filing of the Radio magazine or any book for radio amateurs, they are in any library.
Purchase the parts you need. A walkie-talkie is a very simple radio device, so few details are needed. Check the diagram to see if all the necessary parts are in stock. You will also need an antenna, a speaker, a microphone, a switch, a switch, a DC source, a textolite board for mounting (possibly two, depending on the circuit), a number of connecting wires.
To connect the parts, you will need a soldering iron, solder and rosin. However, if you decide to assemble the walkie-talkie yourself, then this part of the question should not arise.
Place the parts according to the diagram on one side of the textolite board.
On the other side, connect their pins with wires.
The assembly of the homemade walkie-talkie is complete. Be prepared for the fact that it may require adjustment for its normal operation: stock up on variable resistors and capacitors of different capacities.
Please be aware that a number of radio frequency bands in Russia are reserved for military use, and amateur radio devices are not permitted to operate in these radio frequency bands.