Alla Borisovna Pugacheva is not only a talented singer, but also a happy mother, grandmother. She has two grandchildren and a charming granddaughter. The eldest grandson Nikita has already managed to declare himself. The star grandmother can only be proud of him.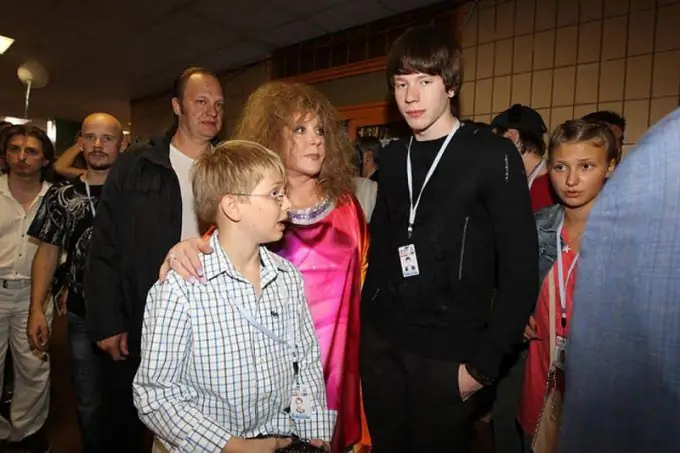 Senior grandson Nikita Presnyakov
Alla Borisovna Pugacheva has a large family. Her younger children, twins Lisa and Harry, are still very young, and the eldest daughter Christina gave her three grandchildren. The eldest grandson Nikita was born in 1991 in London. Christina Orbakaite became a mother very early. As a schoolgirl, she began dating Vladimir Presnyakov, the son of Vladimir and Elena Presnyakov from the "Gems" ensemble. Young people never formalized the marriage, but they were delighted at the news of the imminent replenishment in the family.
Grandmother Elena Presnyakova helped young parents to cope with the baby. For this, she even left the stage for a while. Despite the fact that once Kristina and Vladimir had strong feelings, this star couple broke up a few years later. Presnyakov always took an active part in raising his son and remained in excellent relations with his ex-wife.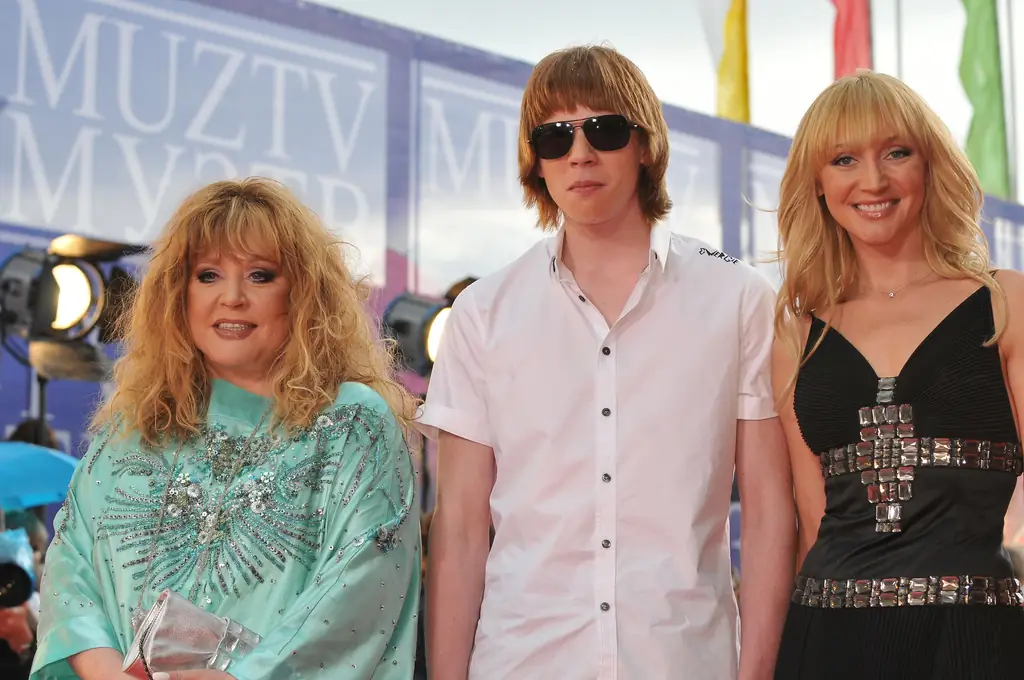 Since childhood, Nikita was fond of music and many believed that he would follow in the footsteps of stellar parents and grandparents. At some point, Pugacheva's grandson realized that he was attracted by the world of cinema. He left for the United States and studied at the directing department of the New York Academy of Cinema, and subsequently applied this knowledge to create music videos and short films. At the age of 24, Nikita founded a rock group and began performing as a soloist with it. The personal life of Pugacheva's grandson has always attracted increased attention. In New York, he met a model from Kazakhstan, Aida Kaliyeva. For several years they lived together and information about the imminent wedding constantly appeared in the press. Young people actually planned to get married, but suddenly broke up and in 2014 Nikita introduced everyone to his new girlfriend, Alena Krasnov. He has known Alena since childhood, since the dachas of Pugacheva and Krasnova's parents are located very close.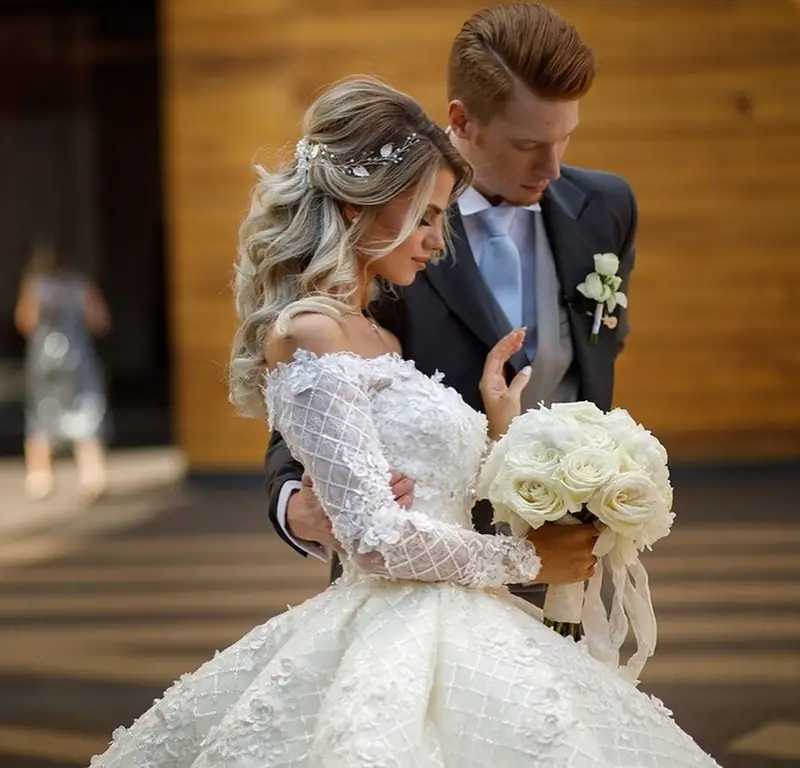 In 2017, Nikita Presnyakov married his chosen one. The wedding turned out to be very magnificent and beautiful. Pugacheva's grandson continues to study music and is proud of the fact that he independently provides for his family, fundamentally refusing the help of influential relatives.
Denis Baysarov
In 1997, Kristina Orbakaite began living in a civil marriage with Chechen businessman Ruslan Baysarov. A year later, they had a son, Denis. Alla Pugacheva doted on her youngest grandson and, if possible, pampered him. In 2008, a scandal erupted in the stellar family. Christina and Ruslan broke up. The reason was the businessman's pathological jealousy. Out of jealousy, he allowed himself to publicly beat Orbakaite.
First, Kristina and Ruslan managed to settle all the questions regarding Denis. After a while, Baysarov took his son on a summer vacation and refused to return him to his former common-law wife. Kristina Orbakaite and Alla Pugacheva tried to negotiate peacefully with Ruslan, and then drew public attention to the problem. The proceedings went to court, and after lengthy negotiations, Denis's parents came to a peaceful agreement on equal communication with their son.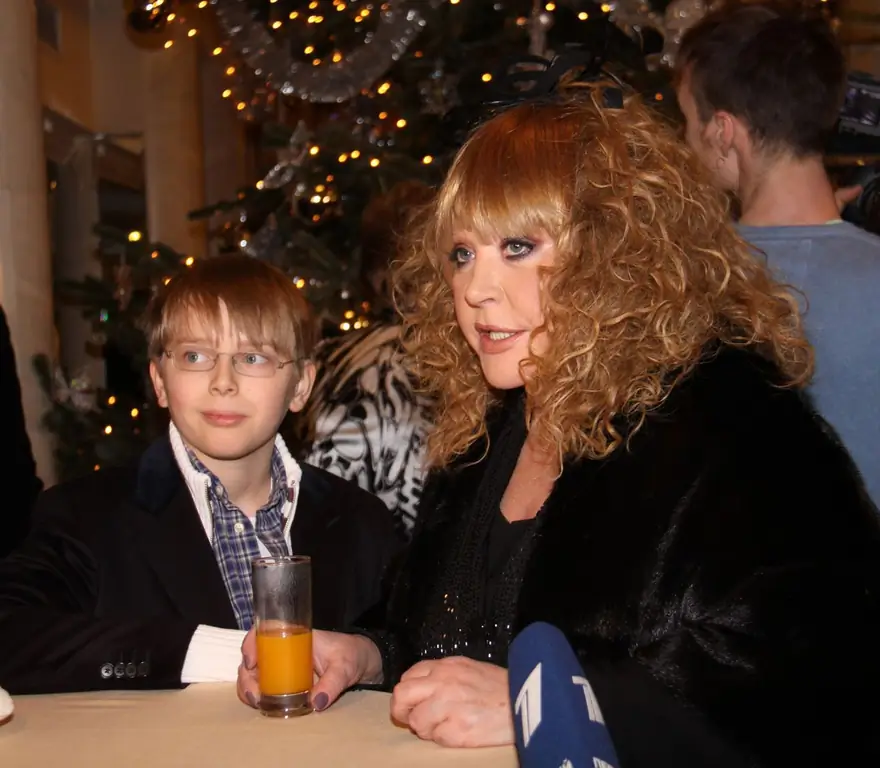 At the age of 16, Denis became a cadet in the Chechen Cadet Corps, and then entered a private school in England. The boy is a good student and graduated with honors from the Gnessin Virtuosos music school.
Youngest granddaughter Claudia
In 2010, Christina Orbakaite met American businessman Mikhail Zemtsov and moved to live in Miami. In 2012, the youngest granddaughter of Pugacheva was born. The girl was named Claudia.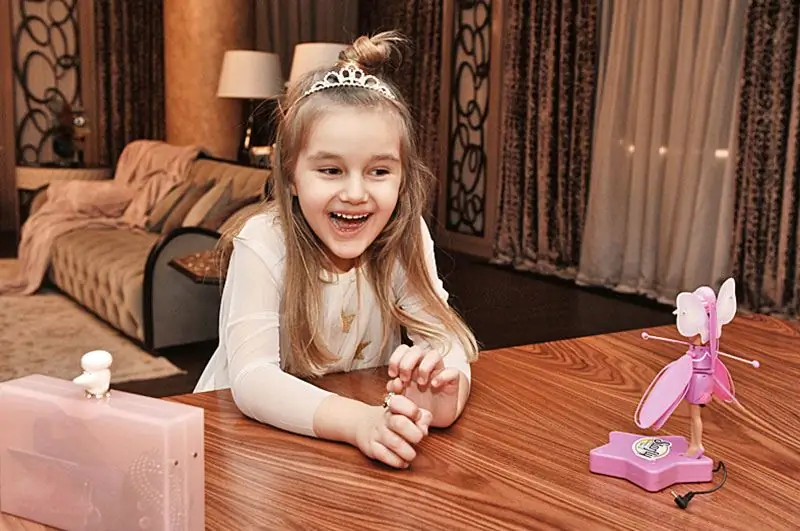 Christina and her family live most of the time in America, but she also often visits Russia. Claudia is fluent in both Russian and English. She is already showing an interest in music. At 2 years old, the girl starred with her mother in the video for the song "Moscow Autumn". Klavdia Zemtsova is a professional ballet dancer and dreams of becoming a famous dancer.