Such cute applique pouches are very comfortable and beautiful. They can be used both for storing shoes or linen in the closet, and for taking with you on a trip.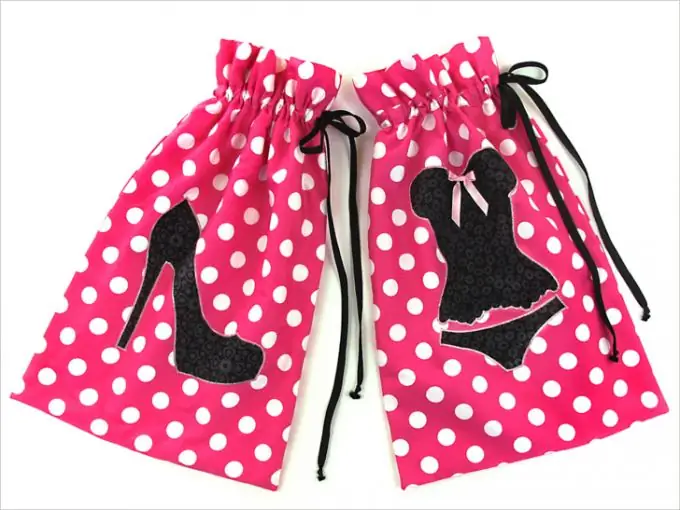 It is necessary
-red cloth
- pieces of black fabric
-grid
-cord or tape
-sewing machine
Instructions
Step 1
The finished size of the bag is about 30 by 50 cm. Cut out 2 rectangles measuring 33 by 57 cm and 2 strips 32 by 2.5 cm from the red fabric. Cut out 2 rectangles 33 by 48 cm from the mesh. Cut out a pattern from a contrasting fabric and from a special adhesive fabric applications. Strictly following the manufacturer's instructions, glue the applique onto one of the red rectangles using a hot iron.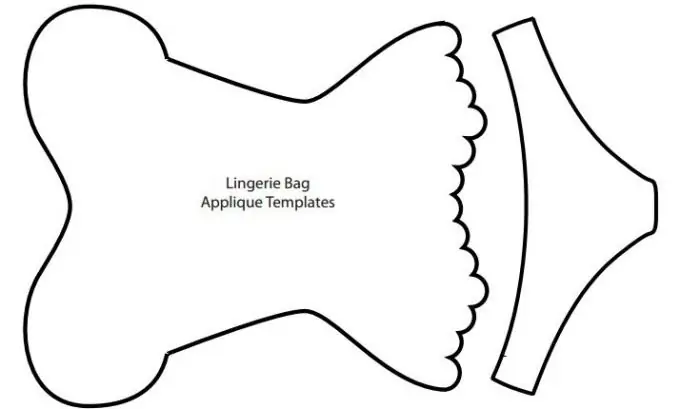 Step 2
Carefully shade off with a decorative stitch along the edge of the applique. Sew on a bow.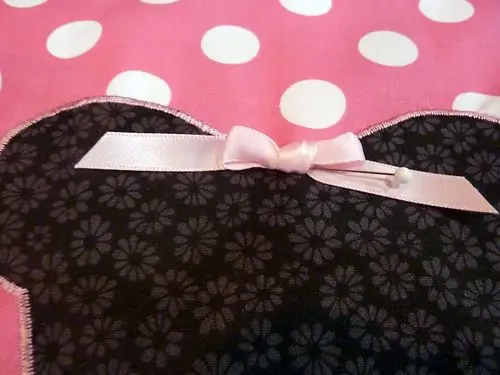 Step 3
We take the previously cut strips of red fabric and iron them along all edges by about 1 cm inward. We attach stripes to rectangles at a distance of 11 cm from the top edge.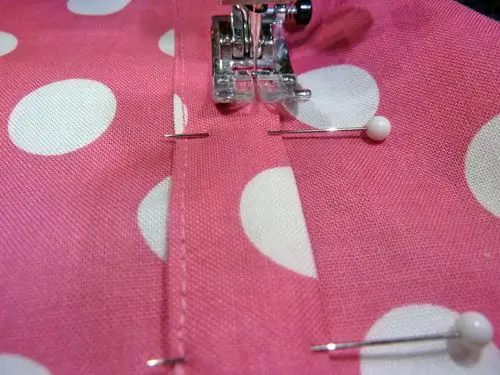 Step 4
Bend the upper edges of the rectangles 1 cm and then 5 cm inward and iron. We fold both parts facing each other. Make sure that the sewn strips match. We sew without touching the sewn strips with a seam.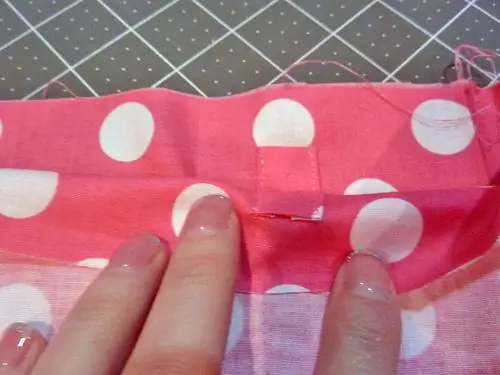 Step 5
We sew a bag from the net. We insert it into the red bag, slip the edge of the mesh under the wrapped edge of the red bag and sew. We insert a cord or ribbon, tie the ends in knots.