In 2012, British Oxfordshire rock band Radiohead announced their tour that would run until the end of the year. There are a lot of different countries and cities on the visit list, but Russia is not waiting for it yet.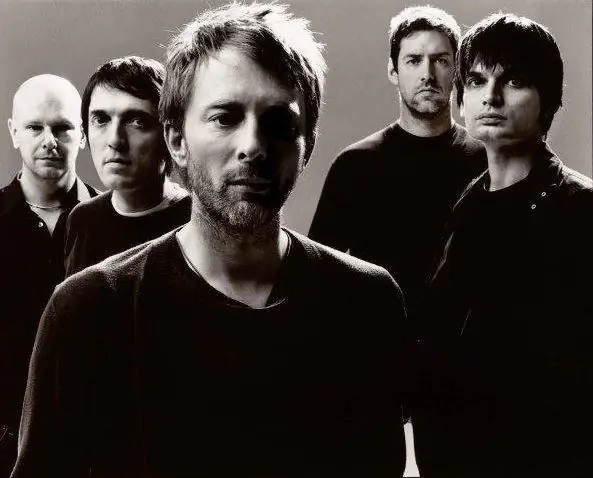 The Radiohead group was founded in 1985 and its line-up has not changed since that time. The style of the group is traditionally defined as alternative rock, although at different stages the sound ranged from Britpop to art rock and electronic music. The musicians were equally well oriented and played in various musical directions.
In 2012, the musicians embarked on a world tour, which began on February 27. As the reports show, concerts are held with great success, tickets are bought up in advance. Resellers are also not shy about giving away, at times, a ticket for $ 600.
Radiohead refused to play songs from the first two albums on this tour. However, it should be noted that there is something to be happy about at the event. Fans will be able to hear two brand new tracks - Identikit and Cut a Hole, as well as a live b-side of Meeting in the Aisle to the Karma Police single.
The musicians have posted a tour schedule on their official website. Radiohead will visit France, Spain, Portugal, Taiwan, South Korea and Japan in July. In September, the musicians will give four concerts in Italy, two in Germany and one in Switzerland. In October, in addition to re-visits to France and Germany, the group will appear in the UK, the Netherlands and Belgium. In November, the public will see them in New Zealand, and then in the homeland of the kangaroo - Australia. There is no data for December on the group's website yet.
Russia is not on the tour list, although there is a possibility that Radiohead will appear in Moscow in August or December. However, one should not wait, because you can get much more impressions from visiting a European country and a concert of your favorite band at the same time. So fans should react quickly, look out for the nearest UK venues, look for tickets, etc. It should also be noted that the guys can be found at various summer music festivals, albeit not with a full-fledged music program.