Grigory Antipenko is one of the most charming and talented Russian actors. His personal life deserves special attention. Grigory's common-law wife was his colleague on the TV series "Don't Be Born Beautiful" Yulia Takshina, but this union fell apart.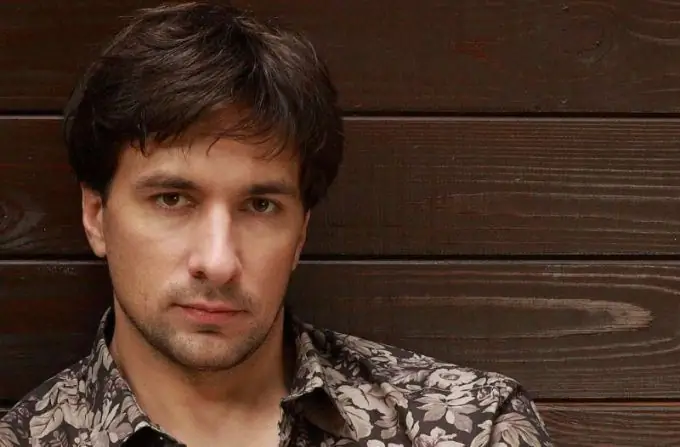 Grigory Antipenko and his first marriage
The popular Russian actor Grigory Antipenko was born in Moscow into a family of engineers. As a child, he attended a drama school, but did not seriously think about the creative profession. After leaving school, the young man entered a medical school, then worked as a pharmacist for several years. The future actor did not like the monotonous work and he decided to try his hand in other directions. He worked as a manager, wanted to enter the law faculty of one of the capital's universities, but in the end he went to study at the Shchukin Theater School for the course of Ovchinnikov. Having received his education, Grigory began performing on the theatrical stage, and since 2004 he began to actively act in films. The series "Don't Be Born Beautiful", in which the actor played one of the main roles, made him popular.
Grigory Antipenko has always enjoyed success with the opposite sex due to his bright appearance and charisma. His first marriage lasted 7 years. Gregory married a girl named Elena as a student. They met during their school years, when they studied in the same theater studio. The lovers became parents early. Their son Alexander was born when Elena was studying, and her husband worked in a pharmacy as a pharmacist. Money was sorely lacking, but Antipenko decided to quit the pharmacy and start looking for himself in a different direction. On the basis of this, scandals began in the family. Gregory has a very gentle and calm character. It was difficult for him to constantly listen to complaints, so at some point he packed his things and left.
The actor always kept in touch with his son and helped raise him. When it turned out that Alexander had serious health problems, Gregory did not stand aside. He was there, brought medicines, supported his son and ex-wife. He maintained friendly relations with Elena.
Marriage with Yulia Takshina
On the set of the series "Don't Be Born Beautiful" Grigory met Yulia Takshina. Julia was born and raised in Belgorod. She grew up in a simple family, during her school years she played in the theater, wrote stories, and danced. After leaving school, she wanted to enter the journalism department at Moscow State University, but did not pass the exams. As a result, the girl entered the Shchukin Theater School and successfully graduated from it. Julia is a very beautiful and bright girl. She did not start building her acting career right away. First there was work in the dance group of Oleg Gazmanov, shooting in clips of popular performers, participating in fashion shows and photo shoots.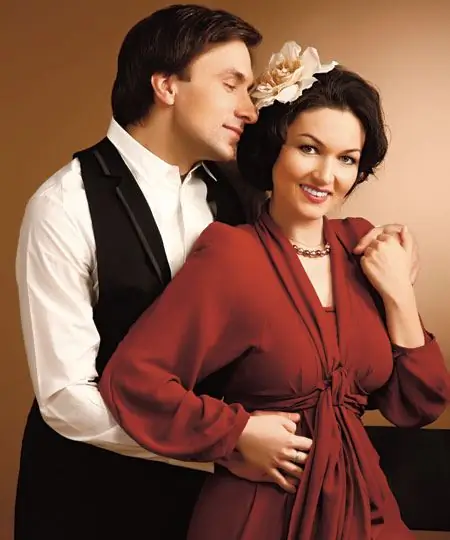 Julia's first serious film work was her role in the TV series "Don't Be Born Beautiful". During the filming, a passionate romance broke out between her and Grigory Antipenko. When Julia found out about pregnancy, her lover invited her to live together. After some time, Ivan was born, and after 2 years the actors became parents again. They named their second son Fedor.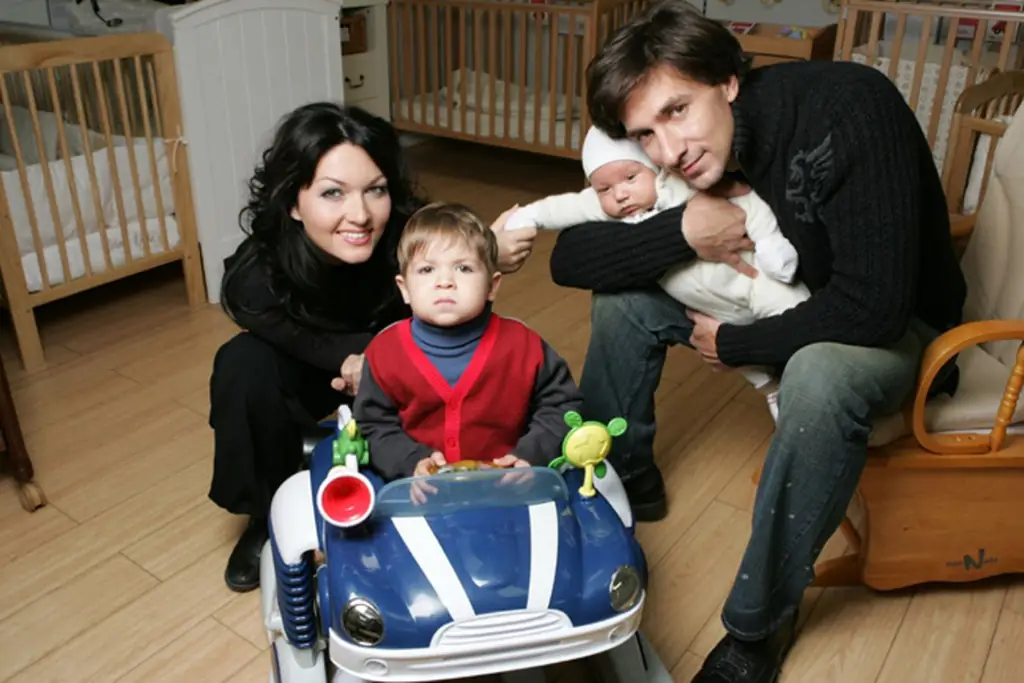 This family was considered by many to be exemplary, but in the end, Julia and Gregory broke up when the youngest child was only 3 years old. Antipenko valued his freedom too much. He wanted solitude, and Julia expected his care and support, help. She was very tired with the children, but Gregory did not want to take on some of the responsibilities. After parting with his common-law wife, the popular actor did not forget about the children. He regularly takes them to performances, sometimes takes them to school and clubs, takes an active part in their lives.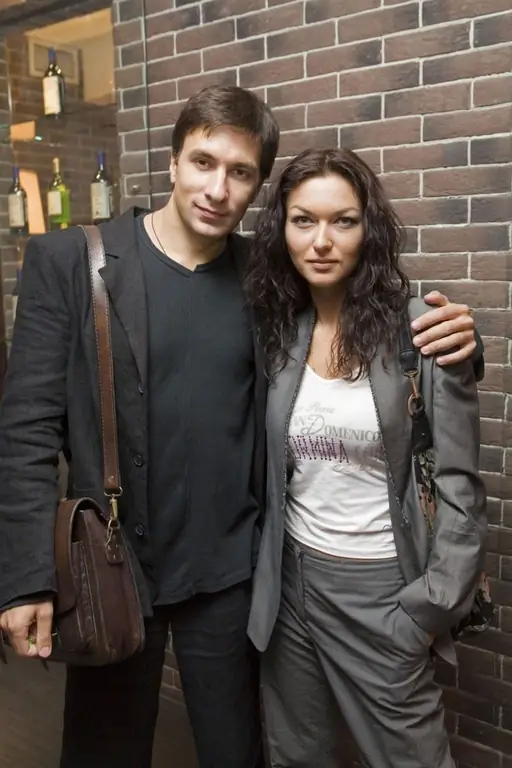 An affair with Tatyana Arntgolts and plans for the future
Gregory not only acts in films, but also plays in the most modern performances. In the play "Two on a Swing" he played with Tatiana Arntgolts. The press immediately began to write about their romance, but the actors denied everything. In 2014, it became more difficult to hide the relationship, and they announced that they were dating. Grigory moved to Tatiana, but the relationship did not last long. It turned out to be difficult for two creative personalities to get along together.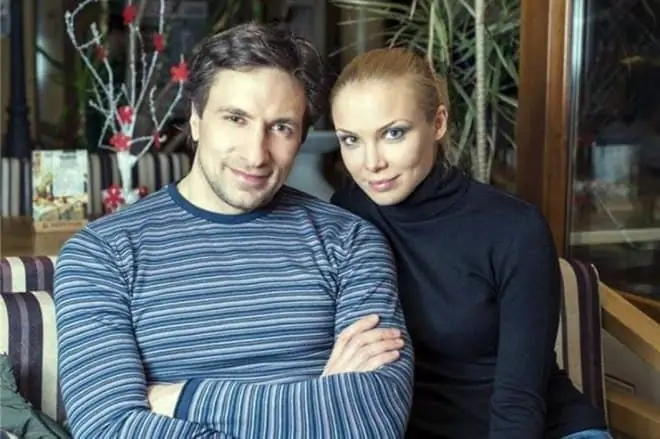 In 2015, information appeared about the reconciliation of the actor with his former common-law wife Yulia Takshina. They were often seen together. But a complete reunion did not happen. They made up for the sake of the children. The eldest son went to first grade and it was important for him that both parents supported him at this stage. Gregory and Yulia communicate well and sometimes even spend weekends with their children. Julia did not find her soul mate and Gregory is also still in search. He dreams of a strong relationship, since he always had an example of parents who lived together all their lives and after 45 years of marriage decided to get married. The actor hopes that he will still meet the one with whom he does not want to part.