New Year is a holiday that is eagerly awaited not only by children, but also by many adults. For adults, this holiday is a time that can be spent with the family, for children - something more - waiting for a miracle.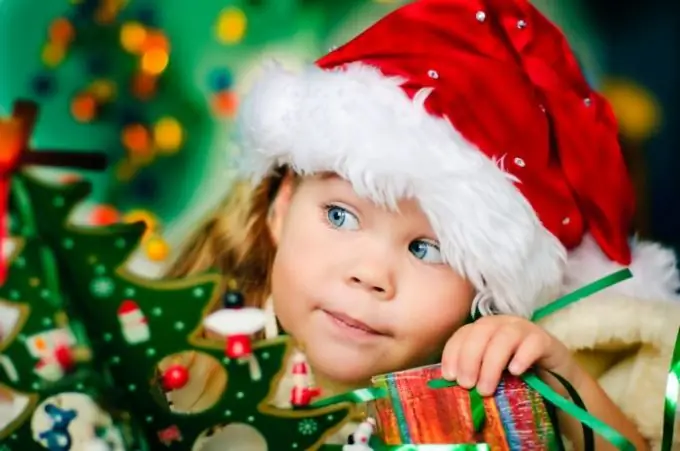 The kids are really looking forward to the New Year, the clock will strike exactly 12 times on the night of January 1, and gifts from the kind Santa Claus will appear under the elegant Christmas tree.
Each child has his own dreams and wishes, which is why, in order to receive exactly the gift he dreamed of all year on a magical holiday, you need to write a letter to Santa Claus, in which you tell him about your preferences.
Every child can write a letter to Grandfather Frost. Very young children who cannot write can ask their parents to help them, while older children are able to cope with this on their own.
So, the letter should begin with a greeting, for example, "Hello, Santa Claus!" In no case should you start a letter with the words "give me" or "I want".
After the greeting, you need to write a little about yourself: what is your name, how old, where do you live and with whom, what did you do for a whole year, are there any achievements in studies, sports, music, etc., and at the end of this story already and ask Santa Claus for a gift.
At the end of the letter, you must definitely congratulate Santa Claus on the holiday, write some kind of wish (for example, you can write a congratulatory poem yourself). Then say goodbye, indicate the date of writing the letter, as well as your home address (so that the grandfather and his assistants know exactly where to deliver the gift).
Next, you need to seal the letter in an envelope and write on it the recipient's address: Russia, Vologda Region, Veliky Ustyug, Ded Moroz. Postcode: 162390.
After reading the example letter to Santa Claus, you can write your own.
Sample letter
"Hello, dear Santa Claus! My name is Marina, I am 8 years old. I live in the city of St. Petersburg with my parents and my younger brother Pasha. I like my city because it is big, beautiful and very interesting. This year I I moved to the third grade, I study very well, so my parents and teachers often praise me. I attend various circles, especially I like dancing, playing the piano, making various crafts from natural materials. This New Year I would very much like a gift get a puppy from you, I will love him and take care of him! Please make my cherished dream come true, mom and dad will also be glad to have such a pet in the house. Goodbye, Santa Claus. I wish you a happy and merry New Year, as well as health. Sincerely, Marina."