Wall newspapers help to distract from intense study, to switch attention to news that is relevant for the team. The design of the wall newspaper should correspond to the general mood, arouse curiosity about new material, reveal the abilities of the editorial board, and decorate the class.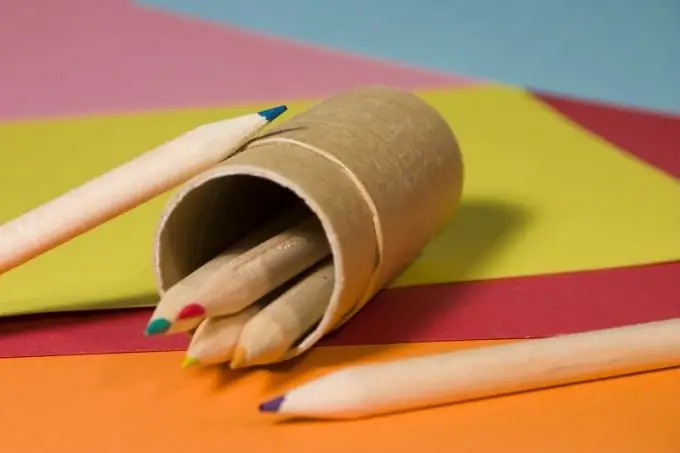 It is necessary
- Whatman, album;
- paints, pencils, markers;
- printed magazines.
Instructions
Step 1
Measure the dimensions of the wall newspaper stand to make a scaled-down template in the correct proportions. It is convenient to use it to model design options. Even part of a landscape sheet can be a template. Divide the entire area into semantic blocks - in accordance with the number of headings in the wall newspaper and the amount of space for each.
Step 2
Pick up some good looking magazines from the library and highlight the design options. Pay attention to pages where there are several materials, rather than one article. Then you can imagine that this is a wall newspaper template. You do not need to blindly copy someone else's design - this would be a violation of copyright. But you can take interesting ideas and come up with something of your own based on them.
Step 3
Create ready-made templates for alternative design options. Unlike the template made in the first stage, now use pencils, felt-tip pens, paints to get mini-wall newspapers on which the design is clearly visible.
Step 4
Determine the strategy for the design of the wall newspaper for the coming year. If every room is decorated in the same way, it can seem boring. At the same time, it is not easy to constantly come up with a new look. Therefore, choose from the ready-made templates a basic option that can be quickly updated by changing the color scheme. When the design strategy is thought out for the whole year, you can focus on the semantic content of the newspaper, and not rack your brains if the artist gets sick or leaves.
Step 5
Attract performers who are able to implement your plans - it's good if the load falls on more than one person. You can schedule releases to rotate responsibilities. Agree on a design strategy so that there are no resentments and disagreements.