In our progressive times, a digital camera in a family is not a luxury. If desired, and with a small amount of time, you can create very original and interesting photographs.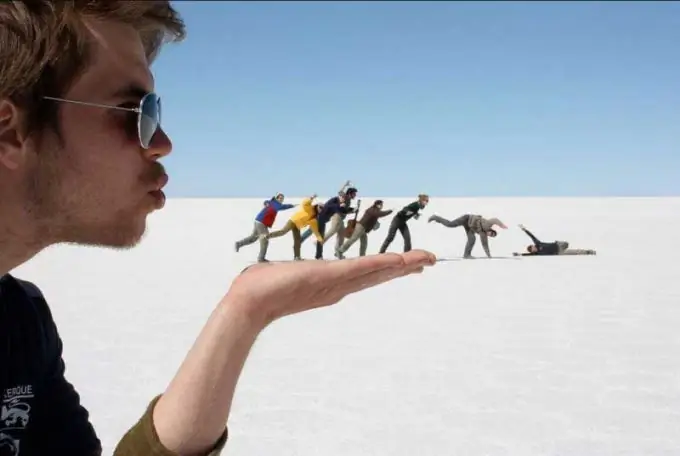 Emotional background
In order for a picture to be of high quality, it must convey a specific set of feelings to the viewer. That is why, you should think over each frame in advance, choose an individual angle and pay special attention to the composition.
Only those shots should be selected that can characterize as closely as possible the atmosphere of the event, the shooting of which is taking place.
If this is a wedding, then the emphasis should be on the facial expressions and movement of the newlyweds, as well as on the affectionate glances of relatives - such pictures will surely help to relive those wonderful moments again.
A child's birthday is another opportunity to create emotional photos: grief or joy of the baby when opening a gift, tired but such happy eyes of the mother. To take these shots, you can use the burst function, which will automatically take about 60 shots per second. Then the most worthwhile and interesting photos are selected by hand.
Photography genre
This is a prerequisite for a good shot, as each genre has its own specific laws and principles. You can perform portrait, landscape, reportage or genre photography - everything will depend on the circumstances and mood.
Attention to detail
The photographs look especially interesting, on which separate accents are placed. And even if these are details that are insignificant in reality, a properly taken picture will present them in a completely different light.
For example, if in a crowd of people a particular face attracted attention, then when using the depth of field, you can highlight it against the general background, while all other images will be blurred. Another option - Mis-focused - is a focusing technique that will allow you to set focus not on the main subject, but on any other part of the scene being filmed, located in the background or foreground. So, you can capture the kids blowing bubbles, and the children themselves in the background will be blurred, and the soap bubbles will have a clear and expressive look - it looks very original and unusual.
A color scheme
Be sure to combine the background with the subject of the photo itself. If the background is too bright and detailed, then the person can simply get lost in it. It is good when the background complements the frame, and does not attract undue attention to itself. The only exception can be landscape photography.
Creating interesting photos: the most original locations for shooting
Playgrounds
Such places are full of various merry-go-rounds, slides and swings where you can take pictures with your children. Photos in motion will look especially original.
Train station or metro
These places are always crowded, so you can definitely find a very unusual object for photography. And the transport itself rushing along the ruts will be able to look unusually impressive in the picture.
Coasts
This is not only an incredibly beautiful subject to shoot, but also a place that will allow you to take impressive photos.
By fixing a pier, waves, sand or washing stones, you can achieve an interesting fog effect. For these purposes, long exposure photography is used.
Vehicle interior
From the passenger compartment of a moving vehicle, the whole world around it takes on a completely different look. Therefore, the footage will come out very original: landscapes flying outside the windows, streets of the night city, hurrying crowds of people and so on.