At first glance, it seems that such a simple thing as a magazine stand cannot add beauty to the interior of a room. In fact, this is not the case. I suggest you make a very unusual and bright one out of a boring plywood stand!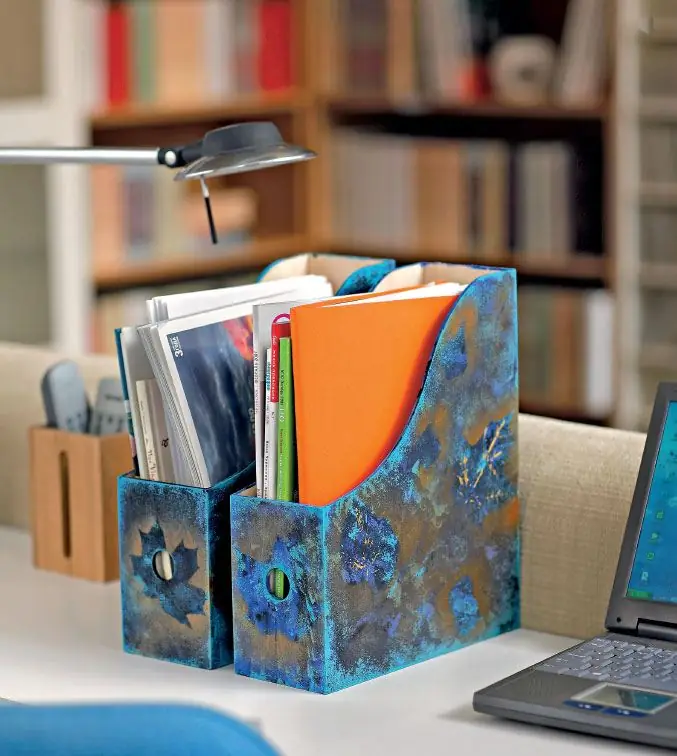 It is necessary
- plywood stand for magazines;
- acrylic paints;
- kitchen sponge;
- gold spray paint;
- living leaves of plants;
- tree branches;
- brush.
Instructions
Step 1
Cut the kitchen sponge into several pieces. Then paint the navy blue acrylic paint onto your palette. She needs to paint the surface of the plywood stand. To do this, simply dip the sponge into the paint and pat it onto the stand with a patting motion.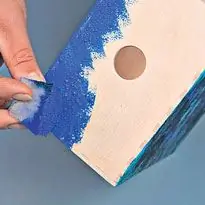 Step 2
After the first coat of paint has dried, add black paint to the palette and mix it with blue. Apply the resulting mixture over the first tone with a sponge, but not completely, but so that the bottom layer looks through the second.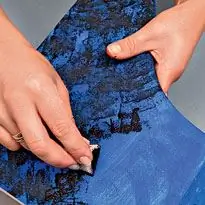 Step 3
Lightly dip a sponge in the turquoise paint and shade the edges of the stand with it. Also, this paint should be applied to the rest of the surface of the product, but only in some places in order to give expressiveness to the decor.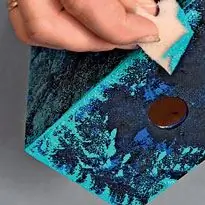 Step 4
Now take a brush and use it to apply gold paint to the seamy side of the leaves so that the veins stand out. Do not overdo it with paint, there should not be a lot of it.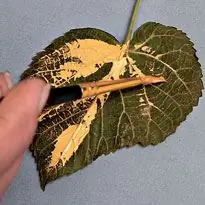 Step 5
The painted leaves and twigs must be pressed onto the sides of the plywood stand so that the composition is obtained. When you attach the leaves, slide your finger along the veins. This is necessary so that they are at least partially imprinted on the stand.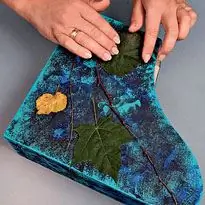 Step 6
The resulting composition must be sprayed with spray paint so that the attached leaves stand out. At the end of this procedure, remove a kind of stencil from leaves and twigs. The Autumn Twilight magazine stand is ready! Now she will definitely be not only useful, but also beautiful.