The pin cushion is a simple yet extremely practical needle storage device. Needle cushions can be of various types and colors. Come up with your own design and make this cute thing a joy to the eye every time you use it.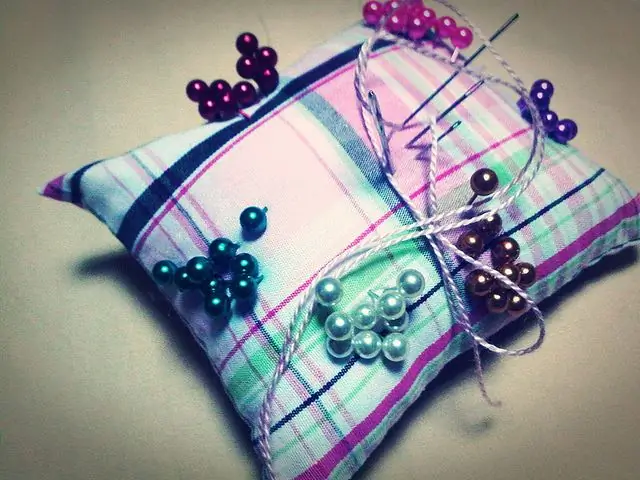 It is necessary
can of 150 ml
felt beige, pink and white
satin ribbon
braid
lace
beads for decoration
Instructions
Step 1
To make a needle bar from a can, cut a strip of beige felt to the width and length of the can. And sew it into a ring.
Step 2
Cut a circle of pink felt to match the bottom of the can. Clip it to the beige ring.
Step 3
Place out felt. Fill it with foam rubber "with a slide."
Step 4
Cut out another circle of pink felt just enough to wrap around the top of the can. Sew it to the pocket.
Step 5
You can decorate the needle bar with embroidery from beads and ribbons.