Rhinestones are glass or plastic imitations of precious stones. Recently, the clothes decorated with them have become fashionable, in addition, rhinestones are used in the decoration of concert and festive costumes. It is not at all necessary to look for things with rhinestones in stores - you can freshen up any piece of clothing with them yourself.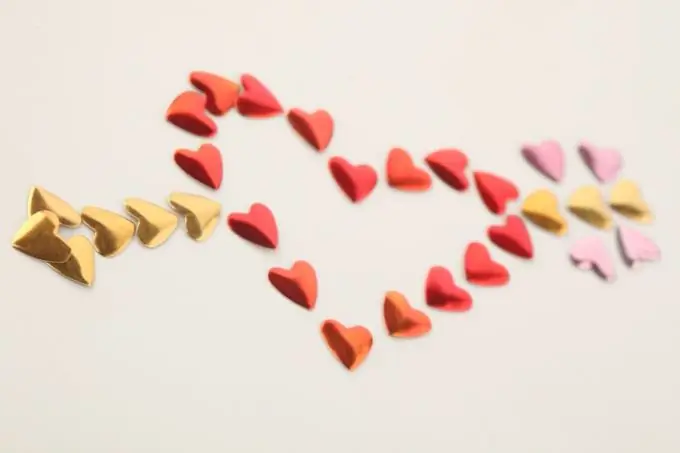 Instructions
Step 1
Rhinestones can be both glued and sewn on. The glue is transferred to the fabric using glue, an iron (thermo-rhinestone), a special applicator. There are self-adhesive rhinestones with a layer of glue and a protective strip applied to them.
Step 2
Before decorating the item with rhinestones, apply a pattern to the fabric. This can be done by drawing with a pencil or special chalk, or using tracing paper. Tracing paper with a pattern applied to it is superimposed on the fabric, before that, a gearwheel is drawn along the contour of the tracing paper, while holes remain in it. The drawing on the tracing paper is painted over with tailor's chalk, the tracing paper is removed from the fabric - you can see a dotted pattern on the product, along which rhinestones will be sewn or glued.
Step 3
Be sure to calculate how many rhinestones you need for a drawing and buy them with a margin of at least 20%. The quantity will depend not only on the size of the pattern, but also on the sewing density, on the size of the rhinestones.
Step 4
Sew-on rhinestones are of two types. The first ones have two holes, for which they are sewn to the fabric. A needle with a thread is threaded into each hole twice, the thread is fixed on the inner side of the product and, without cutting, proceed to sewing on the next rhinestone. Thus, 6-12 rhinestones are sewn on one thread.
Step 5
Sew-on rhinestones of the second type are attached on a metal base. In this case, the base itself is sewn to the fabric.
Step 6
The main plus of the sewing on rhinestones is that if you made a mistake in the drawing, the incorrectly sewn crystals can always be ripped off and re-sewn to the right place without damaging the fabric.
Step 7
The disadvantages of sewing-on rhinestones are that, firstly, over time, the edges of the rhinestone and the holes for sewing on can fray the thread, and the rhinestone will disappear. Secondly, rhinestones on a metal base often fall out of the frame, and only the base with the paws scratching the fabric remains. Therefore, if you decide to decorate your costume with crystals, you should not save on them. Cheap glue rhinestones, when interacting, lose their color, fade, sewn ones fall out of the base.