You can crochet not only hats, but also summer panamas, hats, stoles, and many other various accessories. Also, hats can be knitted as a gift. It is very pleasant to receive handmade items as a gift - you wear such a thing with pleasure, especially knowing that it is exclusive.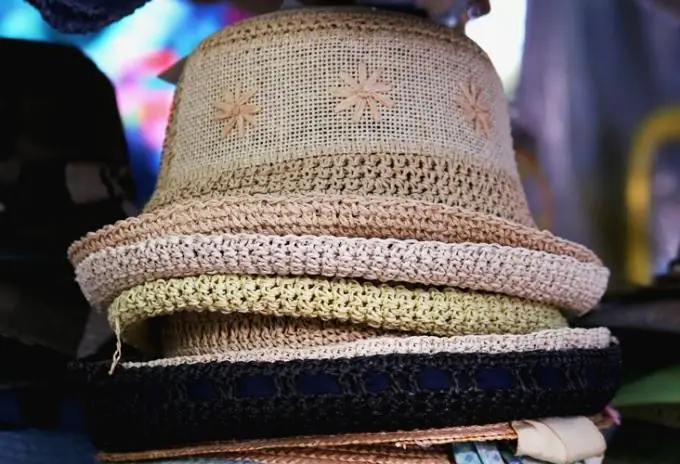 It is necessary
Instructions
Step 1
This hat pattern will be knitted from the top of the head down. You need to knit a chain of 5-6 air loops. Then the loops are connected in a ring, and the second row is knitted in a circle with simple single crochet columns. In order to get a knitted circle, it is necessary to make a constant increase in loops. In an even row, the number of stitches is doubled; in an odd row, it is knitted without additions.
Step 2
After a circle about 10 cm in diameter is tied, the increments should be gradually reduced. It is better to try on a future hat while knitting. As soon as the hat has taken the shape of a skullcap, the increments stop, and then the hat is knitted in a circle.
Step 3
If the hat was supposed to be even, then knitting in a circle continues. The length of the cap is coordinated depending on the model. Sometimes a visor, decorative ears or long brim, like a hat, is additionally knitted on a hat. Also, the finished hat can be decorated with separately knitted decorative details, embroidery, pom-poms, tassels.