A handbag is a very popular accessory for carrying all the little things you need, but sometimes it gets annoying if you have to rummage around for a long time before finding something in it. A handy organizer will help solve this problem.
You can sew it in a matter of minutes, and then put it in your purse, making it the most functional storage for everyday little things. The daily routine will also become more organized.
Necessary materials
A rug or piece of thick fabric 30 cm long and 45 cm wide
Thick sewing machine needle
Threads in the color of the fabric
Safety pins
All the little things you usually need to carry in your purse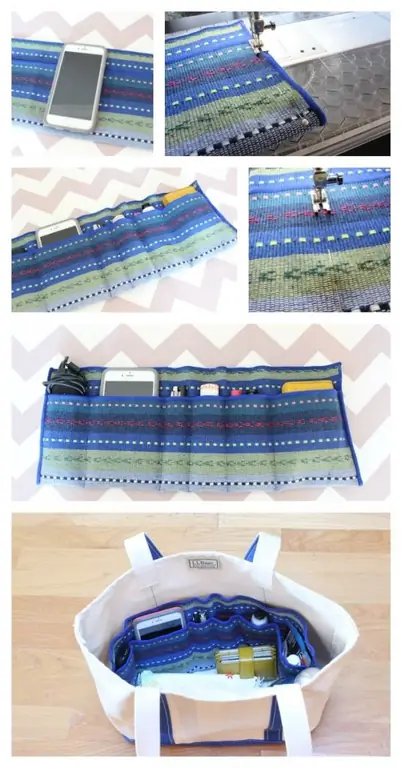 Instructions
Take the longest item that will be in the organizer and hold it against the bottom edge of the fabric to determine the depth of the pocket. This could be, for example, a smartphone. The edge of the fabric will need to be folded up to a comfortable height.
Sew the edges of the resulting pocket as close to the outside of the fabric as possible.
Place items in the organizer to mark the sides of the storage pockets. If the design of the fabric allows, it is sufficient to mark these lines with pins. Otherwise, you can first mark them with chalk or special soap, but then the organizer will need to be washed. If all the necessary details are not available at the moment, you can take the existing ones. Many items are interchangeable.
Take out all the items and sew the pockets along the marked lines.
Place the items you need in an organizer and put it in your purse.
If the bag is small, the organizer can be rolled up. If the fabric of the organizer is dense, it can be taken out of the bag and placed on a table or bedside table.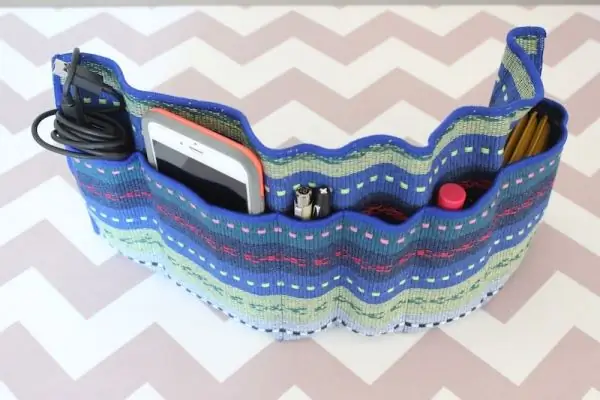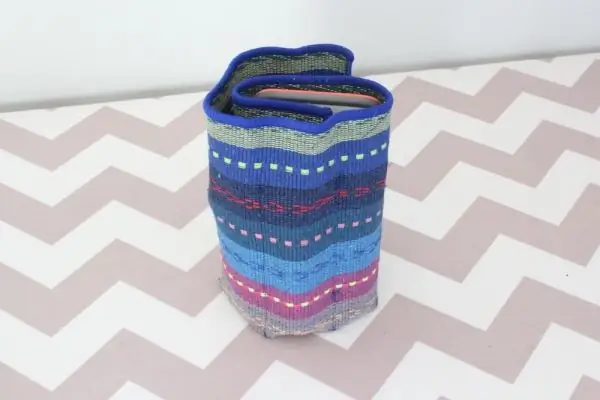 9 items to carry in your purse
Before you sew an organizer, you should think about all the things that will lie in it. The contents of each handbag are individual, but there are necessary little things that are equally important for everyone.
Phone charger. A discharged phone can cause a lot of problems.
Lip balm.
Moisturizing hand cream. It comes in handy in cold weather, when the skin of the hands is especially vulnerable and quickly becomes dry. A cream with a pleasant scent can be an alternative to perfume.
Medical plaster.
Wet wipes: a handy item for different occasions. Helps to deal with dirt on hands, face or various surfaces.
Pens. Sometimes it is necessary to sign a document or receipt. A small notepad for notes is also useful.
Hand sanitizer. It is especially necessary when there are children nearby who do not always wash their hands thoroughly.
A bottle of water. Thirst, sometimes, catches at the most inopportune moment.
A cereal bar or candy. Snacking is important in times of hunger and bad mood.