If you decide it's time to change something in your life, start with your wardrobe and change your image. Take boho style as assistants. Freedom, emancipation, natural materials, mysterious layering in clothes - all this will make your new look natural and unique. To understand whether this is your style or not, start with small elements. DIY boho jewelry for your linen dress or denim shirt.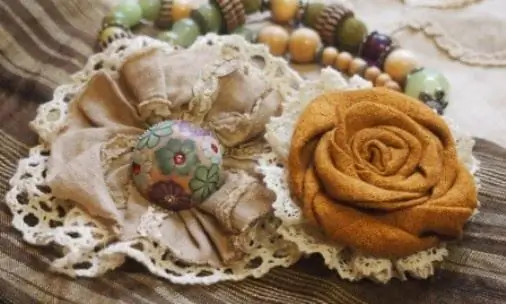 Instructions
Step 1
Use only natural materials for boho decorations. If you don't have the right ones, buy a small piece. In order to create a brooch, you will need some linen, cotton or cambric to match your dress. Grab the dress and head to the fabrics department. Pick up on your own or together with a sales consultant fabric for your future brooch. The fabric is cut off at least thirty centimeters. This amount of fabric will be enough for you to decorate your boho dress.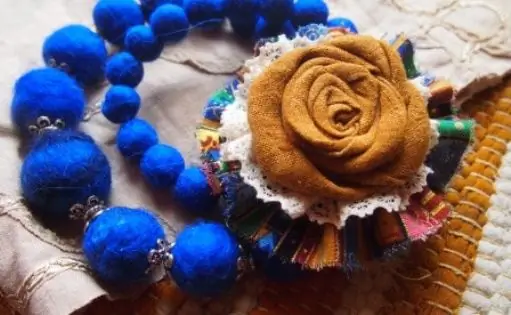 Step 2
This fabric can be matched with a companion fabric. A cage, a small flower, polka dots - this is what you need to pay attention to. Then lace - one or two types, one slightly wider than the other. Various beads or a beautiful button will also come in handy.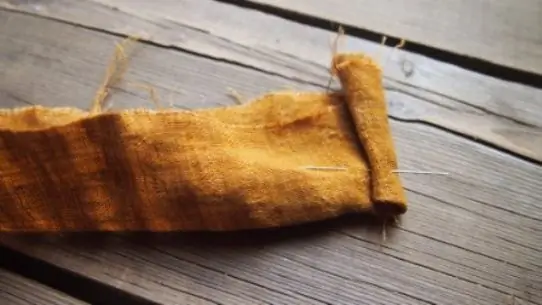 Step 3
Now proceed directly to making a boho brooch. Search online for a way to create a fabric rose. You can use the following: cut a strip of fabric to make a rose and fold it in half lengthwise.
Wind up a little.
Step 4
Secure from the wrong side with a needle and thread so that the fabric does not unfold, and then turning the fabric in different directions, form a rose. Secure with stitches.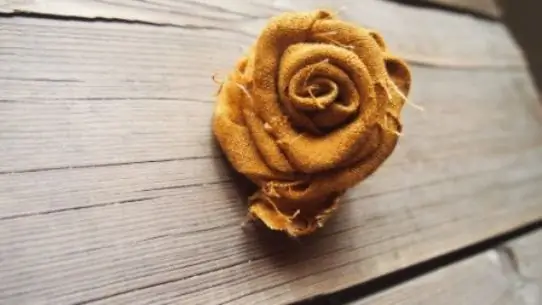 Step 5
To decorate a boho brooch, you can use various methods. Cut the lace along one edge with a thread and a needle and collect in the shape of the flower. The resulting flower should be wider than the rose. Sew the rose to the flower. You can use two types of lace, one should be slightly wider than the other. Companion fabric can be used instead of lace for boho decoration.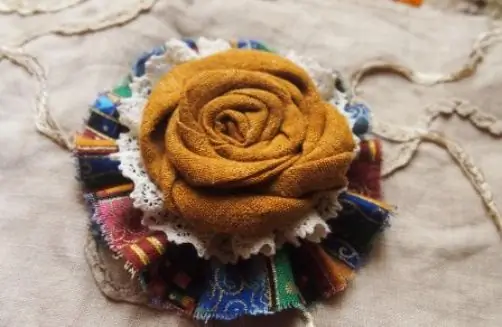 Step 6
Boho style has no age restrictions. It is suitable for women of any age and weight category. The main thing is a state of mind. And you can make boho-style jewelry from any remnants of fabric and lace. DIY beads, bracelets, brooches will emphasize the individuality and creative personality of the hostess.