Blouses and shirts with round collars have come into fashion reliably and, apparently, for a long time. They are worn by both women and men. If you are planning to sew the perfect blouse - according to the figure and from the fabric you like - it will be useful to find out the rules for sewing a round collar.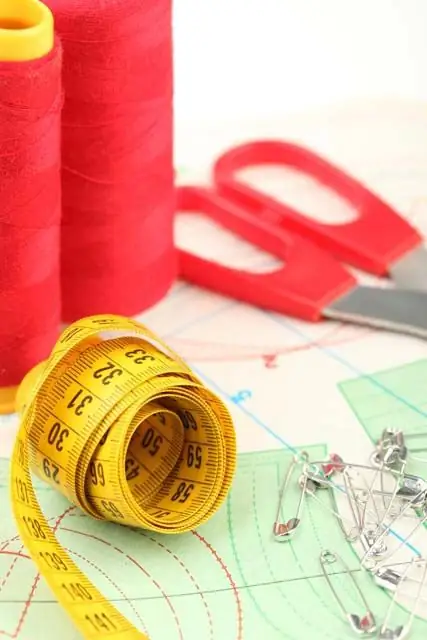 It is necessary
Cloth, scissors, tracing paper / pattern paper, chalk, pencil, safety pins, sewing machine
Instructions
Step 1
The cut of such a collar must exactly match the shape of the neck. To do this, attach the patterns of the details of the blouse (or the blouse itself) to the pattern paper and scrupulously draw the lines of the neck with a pencil.
Step 2
Based on this line, build a drawing of the collar. Its dimensions depend on the size of the shirt. So, for example, the width of a round collar for a blouse of size 42 will be 5.5 cm. Do not forget to leave a seam allowance of 0.5 cm.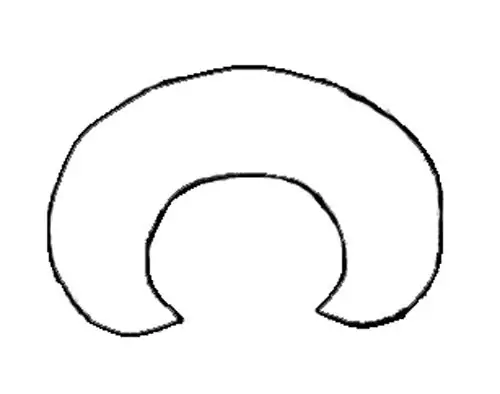 Step 3
Make a pattern for the trim piece. With its help, we will attach the collar to the product. Its base corresponds to the shape of the base of the collar, and its height is 1.5-2 cm.
Step 4
Before starting work, wash the fabric from which you will be cutting the collar. So that later, already in finished form, the product does not shrink and does not change its shape.
Step 5
Cut the collar along the warp thread. Pin the piece of paper to the fabric with safety pins, then circle with chalk. Make a second piece for the bottom of the collar. Make another part of the same shape from non-woven fabric - it is used for lining. Cut out the trim piece as well.
Step 6
Place the two collar pieces right-side-in to each other. Place a non-woven backing on top. Sweep the collar with a needle-forward stitch, leaving a 1.5-2 cm hole in the center of the lower base of the collar, so that later the collar can be turned out.
Step 7
Sew the part on the sewing machine and turn it right out. Sew the remaining hole with an overlock stitch. Iron and strip the collar.
Step 8
Fold over and stitch the bottom and sides (that is, those that do not join the neckline and collar) of the trim.
Step 9
Place the collar over the blouse, on top of it, face down, lay the undercut. Baste all parts, and then stitch them.
Step 10
Then lift the undercut and tuck it inward into the neck. Stitch it to the wrong side of your blouse.