Little is known about the personal life of the popular singer Valery Leontyev. The press bypasses this topic, so many fans of the people's artist do not even realize that he was married only once to Lyudmila Isakovich, and his marriage is still preserved.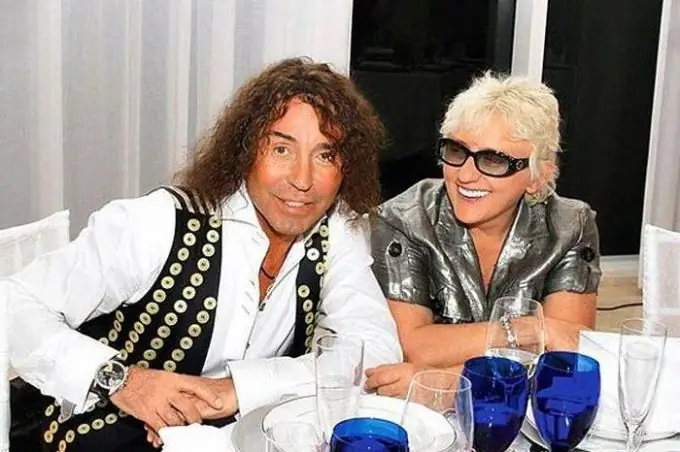 Acquaintance with the future husband
Lyudmila Yakovlevna Isakovich was born in 1953 in Syktyvkar. From her youth, Lyudmila was fascinated by music - she has successfully completed a music school behind her. In addition, she even created her own group in her hometown called "Echo". In the team, Lyudmila was not only the leader, but also the bass player. As you know, Valery Leontyev at a certain time also lived in the capital of the Komi Republic - he worked in an ensemble called "Dreamers". It was thanks to the work of Isakovich that she met her future husband.
Lyudmila says that as soon as she saw a handsome, stylish young man, she immediately realized that a great future awaited him, and invited him to the Echo ensemble. Valery did not refuse the offer. At first, Lyudmila and Valery were connected only by work, but then they realized that they could no longer live without each other.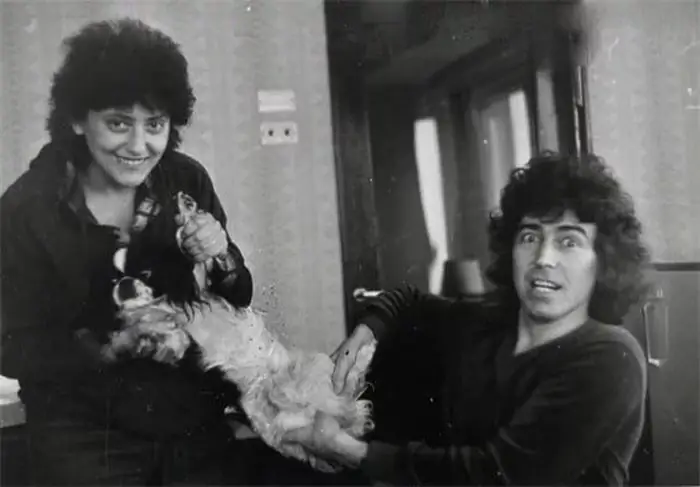 Love in the distance
Over time, Valery Leontyev's popularity grew. Lyudmila, on the contrary, lost more and more interest in music and everything connected with it. She wanted to be independent and really wanted to find herself in this life. Soon the opportunity presented itself to her.
During a concert in the USA, Lyudmila told her common-law husband that she wanted to stay here to live. Valery not only did not dissuade his beloved, but also gave her 5,000 dollars from the New York fee. So, since 1993, Lyudmila began to live in the United States of America. At first it was hard for her. She says that the issue of housing and work was very acute, and that she even had to eat almost worms.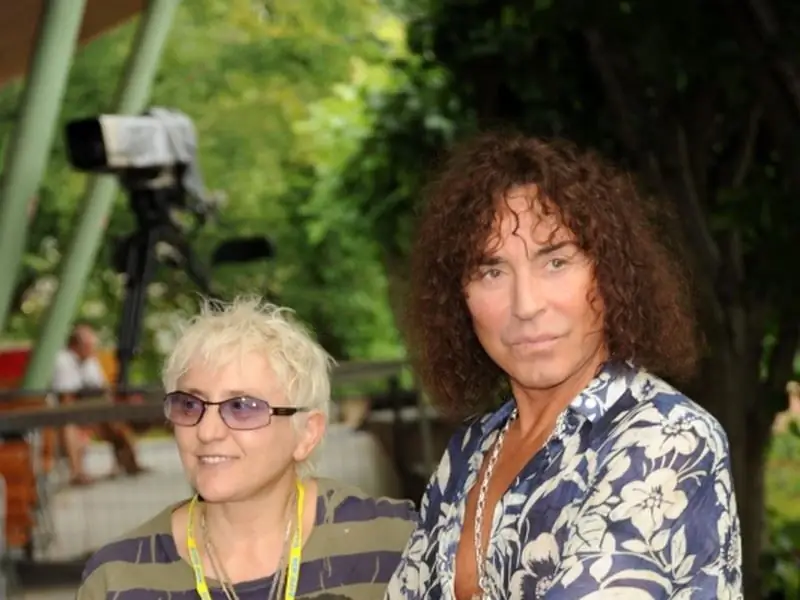 Despite the distance, the love of Lyudmila and Valery did not run out. On the contrary, according to Lyudmila, long separations only strengthened and intensified their feelings. They were looking forward to meeting, constantly calling each other and writing letters. And in 1998 they decided to legalize their relationship. Isakovich and Leontyev did not have a wedding in America as such. They simply registered the union at the local registry office, and then modestly, without guests, celebrated this event in a restaurant.
The husband and wife continue to live in two countries. As soon as Valery has the opportunity, he immediately goes to Lyudmila. The spouses always celebrate the New Year together. They also try to spend holidays together and love to travel the world, in particular they prefer warm countries. Isakovich and Leontyev even have their own traditions - at each meeting, they visit Valery's favorite Thai restaurant during the day. In addition, when her husband comes to Lyudmila, they throw a party until the morning. And sometimes old friends come to visit them - Larisa Dolina, Alla Pugacheva and Irina Allegrova.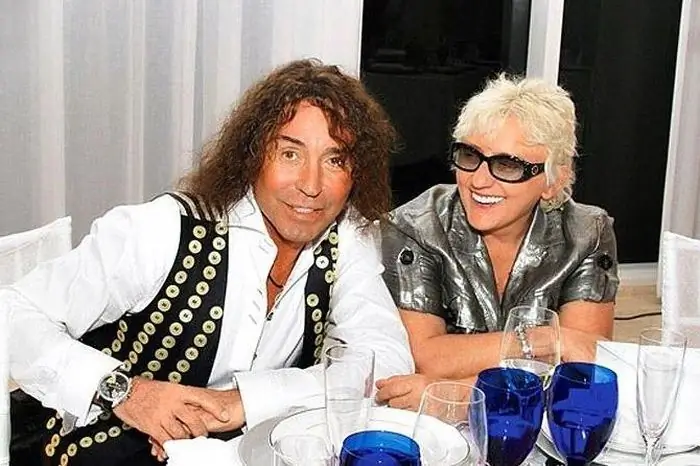 Valery Yakovlevich admits that he would like to move to his wife in Miami, but neither the audience nor the fans will be too happy about this outcome of events.
Dog Barber
When Lyudmila Yakovlevna remained in a foreign land, she took up any job. First, she attended bartender courses, then she got a license and was an accompanying child on the school bus. Initially, Lyudmila wanted to earn money by walking the dogs. Unfortunately, she never managed to get such a job, but she did not give up the idea of ​​working in the field of activities related to four-legged friends. The wife of Leontyev successfully completed courses on training dog grooming, after which she was lucky - she was hired to work in a salon on Broadway. At first, Isakovich only washed animals, but then she gradually mastered the art of haircuts.
When Lyudmila gained enough experience and enlisted the support of her husband, she opened her own salon.She has become a real professional in her field and has proven herself perfectly. Even famous actors cut their pets at her. At first, Isakovich worked very hard, but now there is no need for this. She works only with those "clients" whom she has been serving for more than one year. Valery says that Lyudmila has a love for dogs since childhood - she always fed homeless dogs. According to Leontyev, the wife does not care who to cut. She even cut his hair and her acquaintances, and everyone was always happy.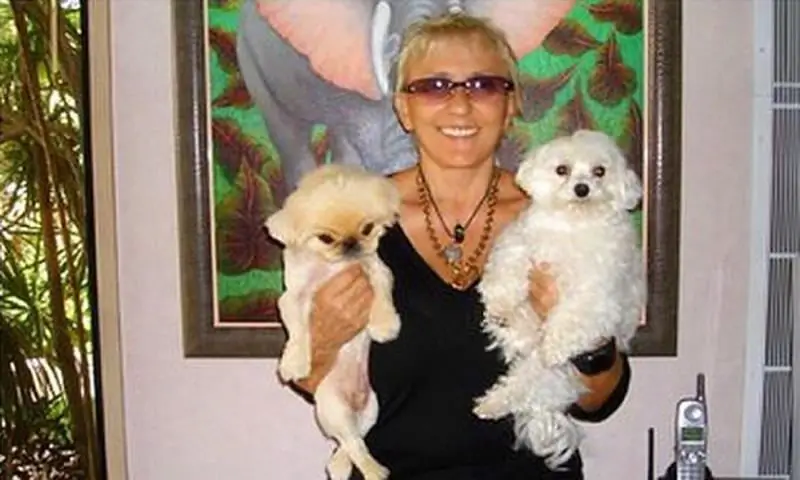 In addition to "clients", Valery's wife also has her own pets. Lyudmila did not immediately dare to make four-legged friends. She did it as soon as she had more free time.
Valery Leontiev is sincerely proud of his wife. He says that she is very strong-willed and knows how to punch her way in life. After all, having remained in a country where there is neither support nor money, she independently opened her own business and succeeded in it, becoming a wealthy lady.