For the New Year holiday, you certainly need your own symbol of the year. A dog is a cheerful and friendly creature. Therefore, we celebrate the New Year in good company, we call our loved ones, we dress up. And of course, our funny dogs are also entitled to festive outfits, which are not at all difficult to sew by ourselves.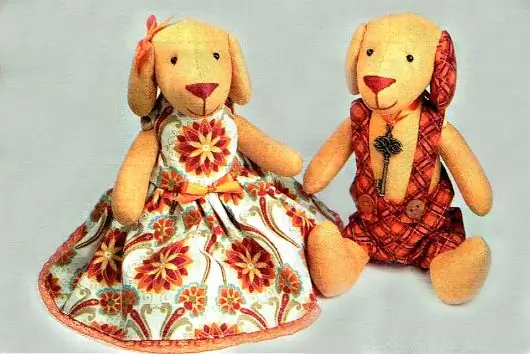 It is necessary
For a dog with a height of 20-22 cm
- two types of cotton fabric;
- threads;
- 2 buttons with two holes;
- lace
Instructions
Step 1
Cut out two parts of the pants, they do not have a side seam, the front and back are the same.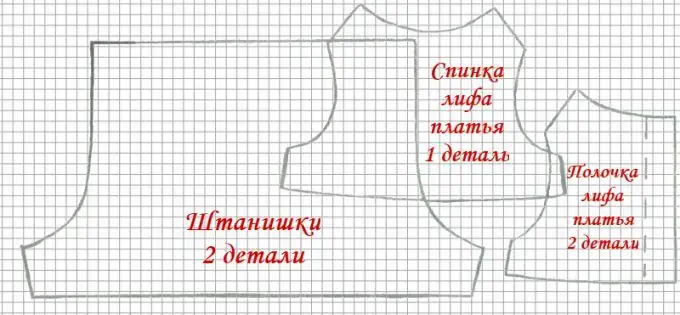 Step 2
Fold in and hem the bottom of the legs. For shoulder straps, cut 2 strips of fabric (16 * 2.5 cm), iron on the long sides. Fold in half and sew close to the edge.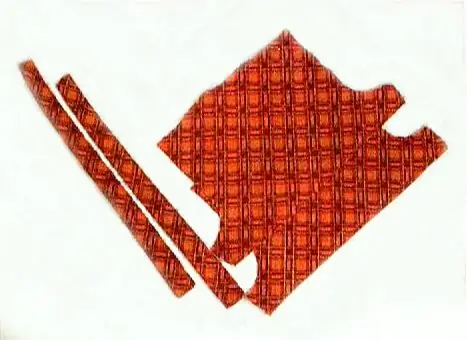 Step 3
With the right sides connected inward, sew from both sides along the upper rounded necklines.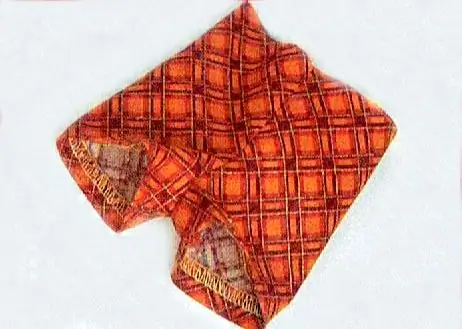 Step 4
Then, aligning these seams, sew from the bottom of one leg to the other. Iron the pants.
Step 5
Turn the top of the product 1 cm inward, put it on the toy. Button-sew the straps to the front.
Step 6
Place the straps on the back crosswise, tuck the ends under the pants, sew. Fold pleats on the sides of the trousers, sew to the body with a blind seam.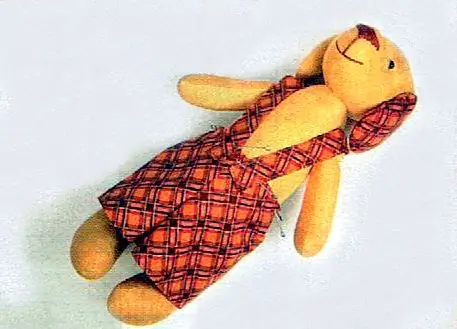 Step 7
The bodice of the dress is sewn with lining. Fold 2 types of colored fabric face to face, outline the outlines of the patterns. Open the details.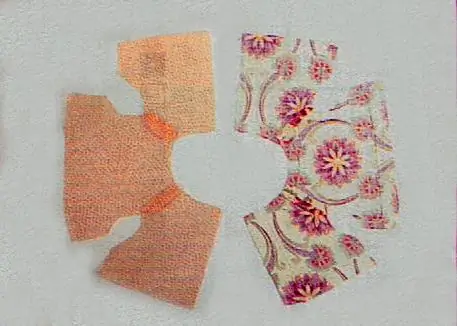 Step 8
Stitch shoulder seams on the front and lining fabric, iron.
Step 9
Fold the bodice with the wrong side up, aligning the shoulder seams. Stitch the neckline, armholes, bodice sides.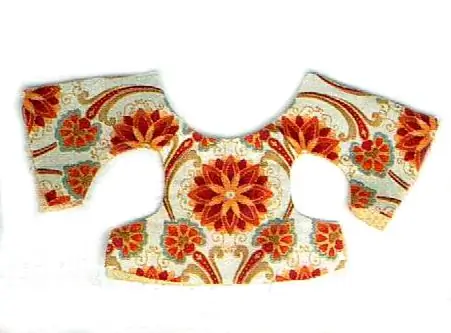 Step 10
Remove allowances close to the stitching, make cuts along the rounded lines. Turn out the double bodice.
Step 11
First, pry the back of the bodice with a stick and push it into the shoulder seam between the front and lining.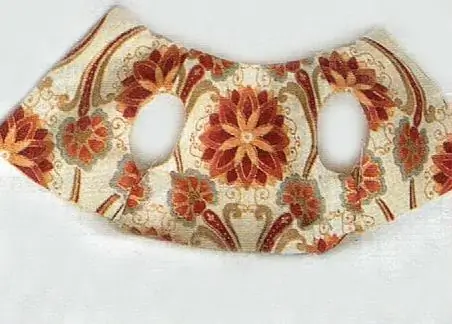 Step 12
Then straighten the seams, iron. Sew the side seams of the bodice and lining. Cut a rectangle 11 * 60 cm for the skirt.
Step 13
Finish the bottom with a zigzag seam, ironing, and sew on lace. Fold the fabric in half and sew the back seam. Pull up the top of the skirt to fit the bodice with a needle-forward seam.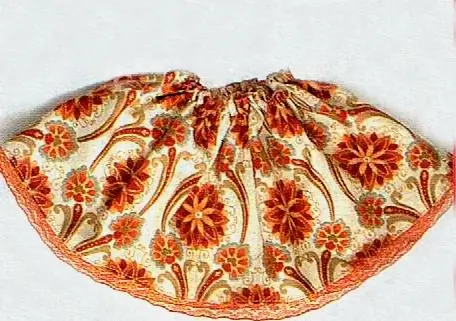 Step 14
Place the bodice inside the skirt, right sides to each other. Pin and stitch. Iron the dress, sew a button on the back.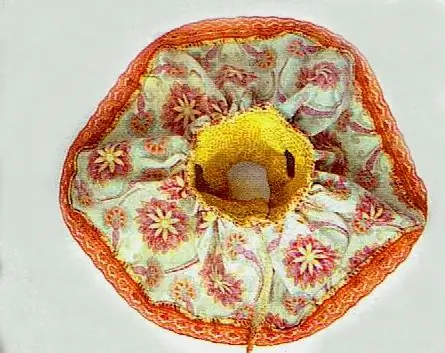 Step 15
Make an air loop. Put the dress on the toy, in front at the waist and sew bows to the ear. For a dog-boy, hang a key or a medal on a ribbon.