A beautiful, practical and uncomplicated hat will delight not only little fashionistas, but also their mothers. It is not difficult to knit this delicate hat, but it will turn out to be not only a favorite for the daughter, but also irreplaceable in the first cold weather.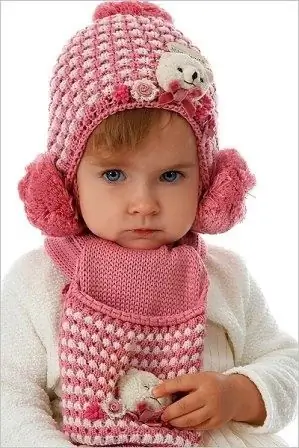 It is necessary
circular needles No. 3, 5, threads (50% merino wool) 200g
Instructions
Step 1
Inner layer - lining
Cast on 84 stitches. Secure the knitting in a circle. And knit in a circle with a 1x1 elastic (front-back) until the hat fits well on your head. Finish the last row without closing the bottom of the cap.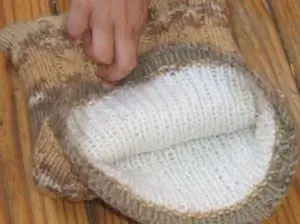 Step 2
Outer layer
Step back from the edge of 5 rows of elastic and cast on loops from the knitted fabric. Knit 1 row with purl so that the cap folds well in this place. Then divide the number of loops by two. And put up beacons. This is necessary in order to knit the braids symmetrically. And so that when closed, the pattern fits well. On the front of the hat, knit a pattern in the middle and two braids on the sides of the pattern. On the back there are only braids, and knit the middle part with the front ones. In height, the face layer of the cap should be 1 cm longer than the lining. Close the last row.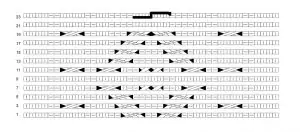 Step 3
Sew the bottom from the inside, first at the front layer of the cap, then at the wrong side. The hat is ready.