During the summer holidays, teenage students can get a job. There is only one condition: children between the ages of 14 and 18 are hired. First of all, jobs are provided for children from single-parent families, large families, disabled children, that is, all those who are in a difficult life situation. In many cities there are special labor exchanges that provide temporary employment for schoolchildren.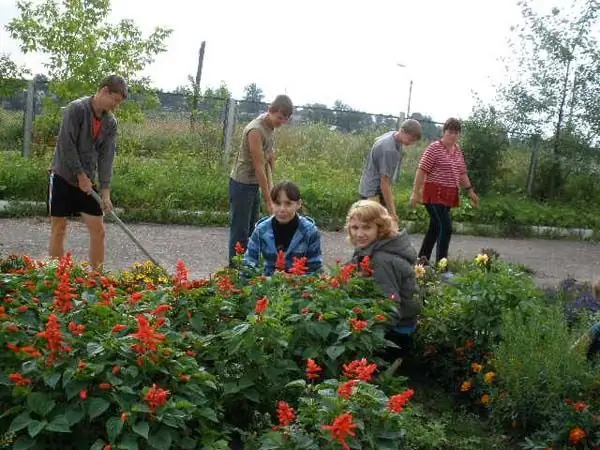 Instructions
Step 1
To get a job, you must provide the following documents:
- passport;
- parental consent;
- medical certificate of health status;
- a rehabilitation card (for disabled children).
Step 2
So that your rights are not violated during employment, you need to know the basic rules prescribed in the Labor Code of the Russian Federation. Remember that registration for temporary work can be carried out both under an employment contract and under a work contract. Avoid verbal agreements. There should be no probationary periods when applying for a job.
The employer in no case has the right to force work in excess of the norm, at night, on weekends and holidays, to send teenagers on business trips. According to the law, children under 16 can work no more than 24 hours a week and 5 hours a day. 16-17 year olds must work no more than 36 hours a week and seven hours a day. If work is combined with study, then the working day is halved. In addition, adolescents are prohibited from working in harmful and dangerous conditions, driving, in underground works and landfills.
Step 3
There are also established special standards for lifting weights, depending on age and gender. For example, a 14-year-old boy should not lift and carry by hand a load more than 3 kg, and a girl - more than 2 kg. Work should not be harmful to both physical and mental health. Teenagers are prohibited from working in gambling salons, casinos, nightclubs, selling alcohol and cigarettes. A teenager's salary cannot be lower than the minimum amount established by law.
Step 4
Decide what kind of work you need - approximate type of activity, schedule and desired salary. At the same time, soberly assess what you can offer the employer, what skills and abilities you have.
Step 5
Start your job search directly. Options are a teenage labor exchange, through acquaintances and friends, on recommendation, through advertisements on websites and in newspapers, direct appeal to employers near the place of residence.