Roman Sergeevich Kostomarov is a famous Russian figure skater who performed in ice dancing together with the equally famous Tatyana Navka. Honored Master of Sports of Russia, multiple winner of the European, World and Olympic Championships. He was awarded the Order of Friendship for high sporting achievements and contribution to the development of physical culture and sports.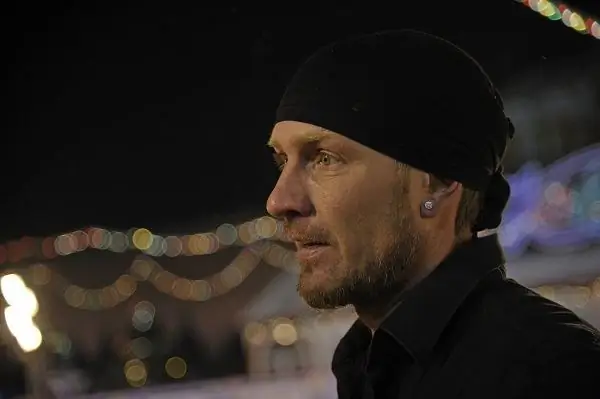 After leaving the big sport, Kostomarov repeatedly took part in television sports shows as a participant, coach and jury member, and also starred in several films. In addition, Roman has been taking part in ice performances for more than fifteen years, the director and producer of which is I. Averbukh.
Biography facts
In the winter of 1977, a son, Roman, was born into the Kostomarov family. His parents were ordinary people with nothing to do with sports. My father worked at the enterprise as an electrician, and my mother was a cook.
The boy's hobby for figure skating began at the age of nine. A family acquaintance was a medical worker and in those years she worked at the AZLK Sports Palace. Knowing that Roman really wanted to seriously go in for sports, she suggested that her parents give him to the section where the recruitment was taking place at that time. Up to this point, they tried to arrange Roma in gymnastics and swimming, but were refused due to age and poor physical fitness.
After passing an interview, Roman was accepted into the section and soon began to train hard. Literally a few months later, he already took to the ice in festive New Year's performances.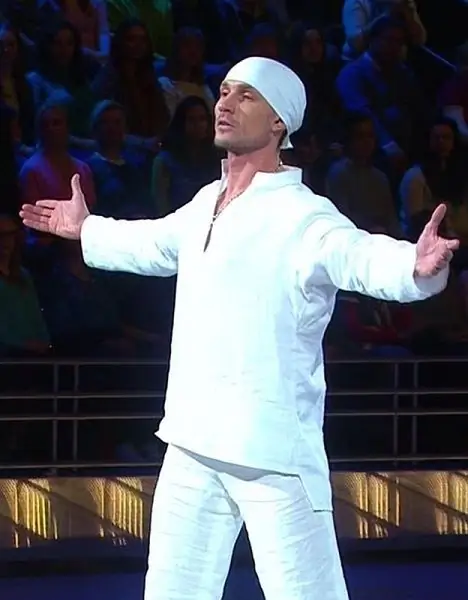 Soon the success of Kostomarova was noticed by the coach L. Karavaeva. She decided to try to pair him with her daughter Ekaterina Davydova. Soon, young people began to ride together. From that moment on, the whole further life of Roman was associated with sports ice dancing.
Together with his partner, Kostomarov first demonstrated his capabilities at the World Junior Championships. Later they took part in the championships of Russia, the world and took part in the Universiade.
After graduating from high school, he entered the Academy of Physical Education. Then he went to the USA, where he spent several years, continuing to train with famous figure skating representatives.
Path in sports
Having left the country at the age of twenty-one, Roman had no idea how and for what he would live overseas. At that time he had no free money and no connections abroad either. He lived with other athletes in a small villa and earned only $ 150 at the time.
The young man could not earn extra money, because the athletes did not have free time. Constant training did not even allow me to think about finding additional income. Sometimes Roman did not even have money for travel. He had to walk to practice in the morning and return home after dark. He ate modestly in a cafe at the university or at the nearest McDonald's.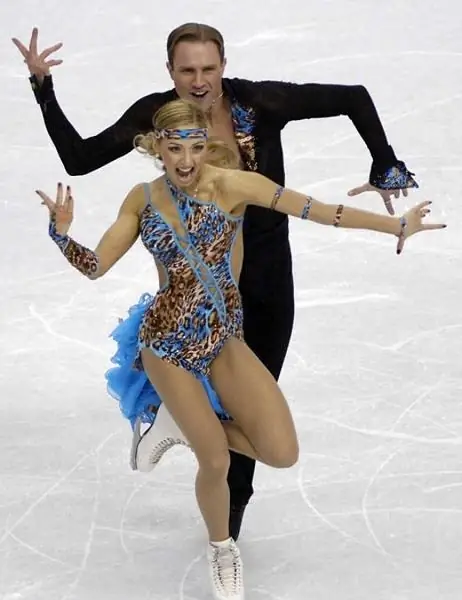 In those years, Anna Semenovich became Kostomarov's partner. Although they trained hard, no one saw future champions in the skaters, so no one paid much attention to the young couple. Young people also failed to find mutual understanding. Constant conflicts and quarrels did not add confidence to the skaters, and two years later the couple broke up. Roman left for another city, where he lived with his friends or in a rented apartment, where there was not even a bed.
A little more time passed, and Kostomarov was offered to start training with a new partner, who turned out to be Tatyana Navka. The pair perfectly matched each other and were soon competing in international competitions. The first victory came to them in 2004 at the World Championships in Germany.
After that, the skaters have won international competitions more than once and prepared for the Olympics. All efforts were not in vain. In 2006, the Kostomarov-Navka couple received the coveted gold of the Olympic Games held in Turin. The duo fans still watch the program of their victorious performance on the YouTube channel. It was an amazing performance with well-chosen music and sophisticated choreography, which caused a storm of delight among the audience and the judges.
Further career
After winning the Olympics, the couple came to Russia, where they began working in ice shows created by Ilya Averbukh. They first appeared in the television project Stars on Ice. Then - in the "Ice Age", where Roman already performed not with his professional partner, but with the actress Ch. Khamatova, then with A. Babenko and Y. Kovalchuk. Another project with the participation of Kostomarov was "Ice and Fire".
A few years later, Kostomarov was offered to act in films. He landed the lead role in Hot Ice, which was released in 2009. The film told about the life of skaters, their struggle, rivalry and the difficulties they have to face in order to reach victory.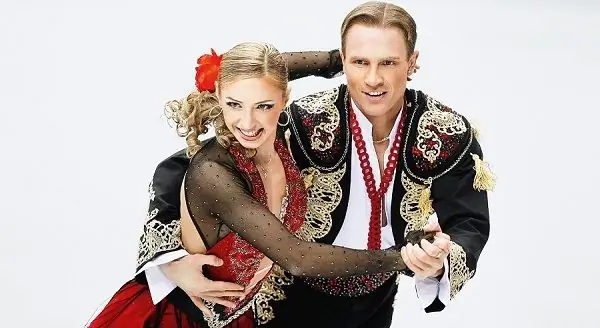 Kostomarov took part in two more films, but in his interviews he admitted that he was not delighted with filming and was not going to continue his cinematic career. He is closer to sports, ice performances and coaching.
The athlete is still often invited to participate in various ice performances not only in Russia, but also abroad.
For many years Kostomarov has been collaborating with Ilya Averbukh and appears in his show. In 2018, he appeared on ice in a new production of Together and Forever. In the same year, the ice performance "Romeo and Juliet" was first shown in Italy at one of the most prestigious European venues, Arenadi Verona.
For the last two years Kostomarov has been a member of the jury and a coach of very young figure skaters who participate in the television competition "Ice Age. Children .
Income
Roman Kostomarov is one of the athletes who have achieved great success in figure skating. For his victories, he received not only the well-deserved recognition of spectators and judges, but also the corresponding fees.
It is known that the winners of the European, World and Olympic Championships receive fixed amounts, depending on the prize fund of the competition, which is constantly growing. Tax is deducted from income, about a third is given to the coach and choreographer.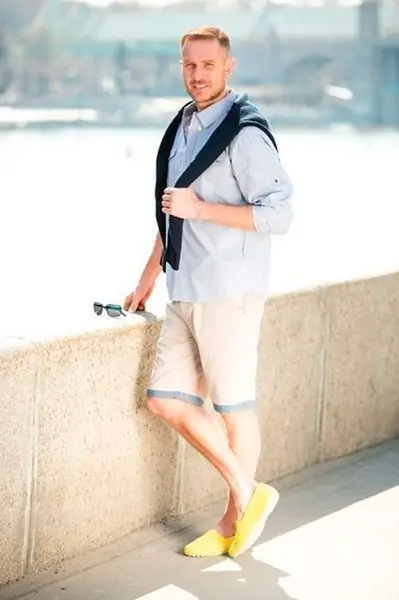 Also, athletes who are part of the national team receive money from the Federation, the club and sponsors. On average, this amount can be $ 1400 per month.
How much Kostomarov earns today is difficult to say. His income mainly comes from participation in ice performances and television shows.
In an interview, I. Averbukh said that in the early 2000s, figure skating stars participating in ice performances could receive from $ 3000 to $ 8000 for an exit.
Since 2014, the situation has worsened, athletes receive an average of 200-300 thousand rubles for one show. This is many times less than the payment abroad. There, athletes are ready to pay about 10 thousand euros.