The nature of tropical forests has presented flower growers with many interesting plants that live well in apartments and houses. Monstera is one of these colorful, but unpretentious pets of the home greenhouse.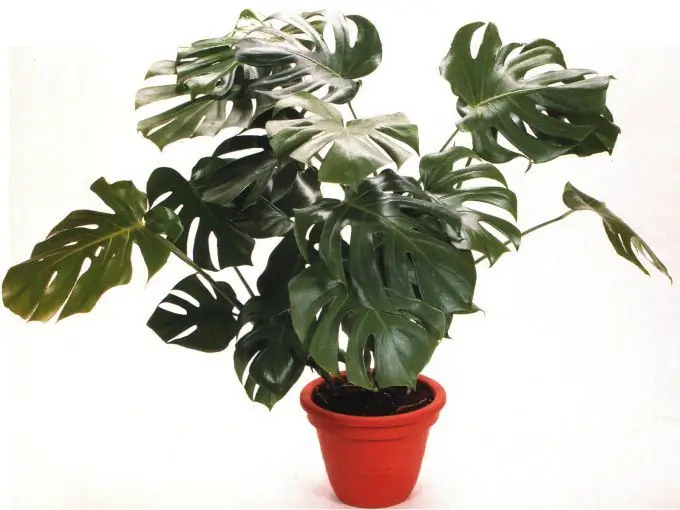 Monstera is a tropical vine with a long stem and large dark green leaves. An indoor plant that can grow up to 6 meters in height and a leaf length of up to 30 cm. In order for it to grow, favorable conditions are necessary.
Conditions for growing monstera
The plant needs diffused lighting, since exposure to bright direct sunlight is harmful. Since the monstera reacts painfully to changes in lighting, its very place in the west or east side of the room. A tropical plant needs special care.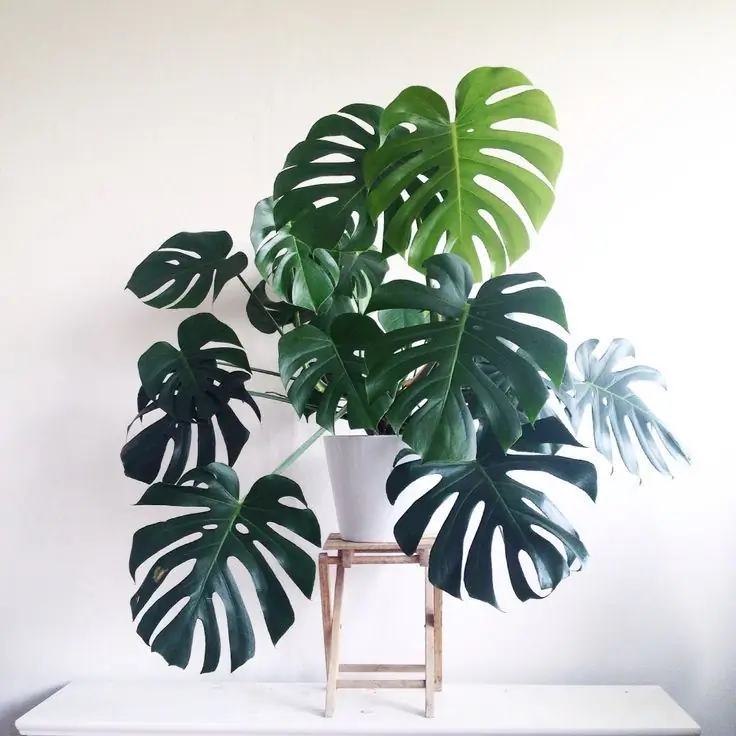 The temperature in the room where the monstera lives should be no more than 25 degrees in summer, and about 16 degrees in winter. If you do not follow the rules, at a lower temperature, the plant will stop growing. If conditions are most favorable, the plant will bloom in the form of cobs, and the next year will bear fruit with a slight bitterness and a pleasant aroma.
Nursing and growing at home
Although the monstera is a shade-tolerant plant, it needs natural and diffused light for photosynthesis. The appearance of the leaves depends on the type of lighting.
You need to water a houseplant with warm water, which has settled. Each watering is carried out in a couple of days, as soon as the soil begins to dry out, because the vine is a moisture-loving plant. It is unacceptable for the soil to dry out!
Young seedlings do not need feeding up to a year. But when they become large, you will need to use fertilizing with special fertilizers so that the roots begin to form in the plant.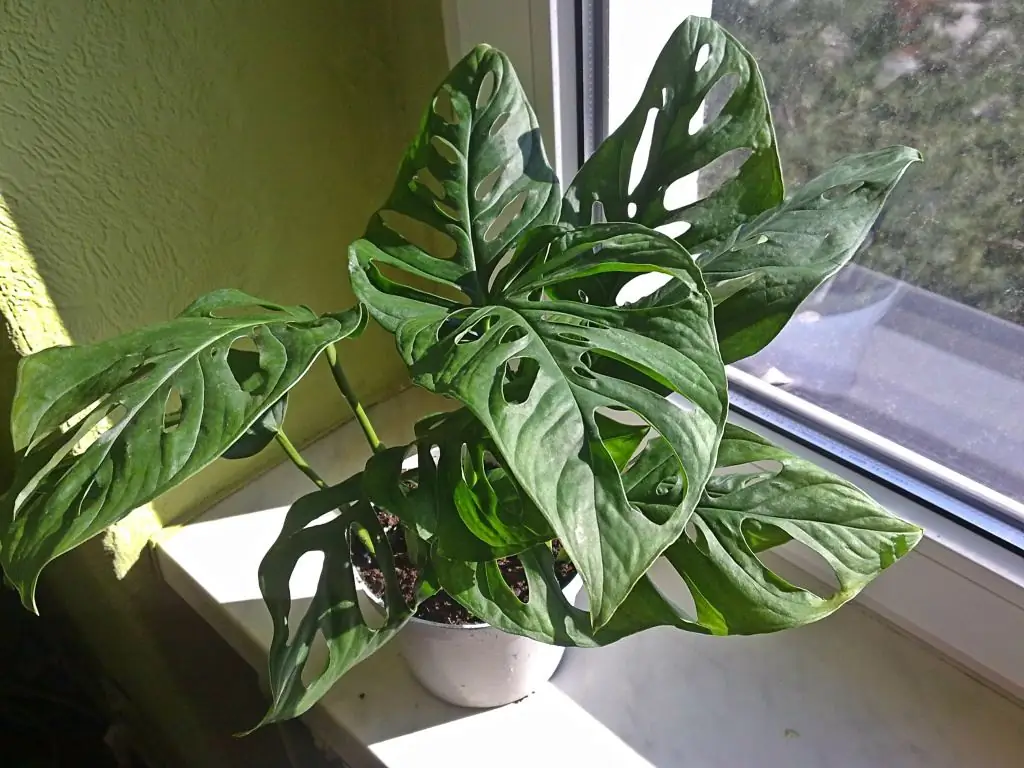 A perennial monstera with fallen lower leaves looks very ugly. You can rejuvenate it in the following way: the 2 upper roots are wrapped with raw moss and tied to the main trunk with twine. When many small new roots appear at the base, the top of the root is cut off and treated with activated carbon, after the manipulations done, the plant can be transplanted into pots with moist soil so that the root system is completely in the ground.
As a result, you can get a double benefit:
1. Fresh shoot of monstera is growing.
2. The stem of the remaining old plant later gives young shoots, which leads to branching and rejuvenation of the vine.
Monstera is a creeping plant that needs support, be it a support rail or a trellis.
Monstera will bloom and bear fruit every year, if conditions are favorable and natural. Monstera propagates usually by shoots, rarely by seeds.