Knits and accessories refresh and add charm to any wardrobe. In the summer, crocheted hats look most relevant. Making such a thing will take no more than three hours, and the result will delight you.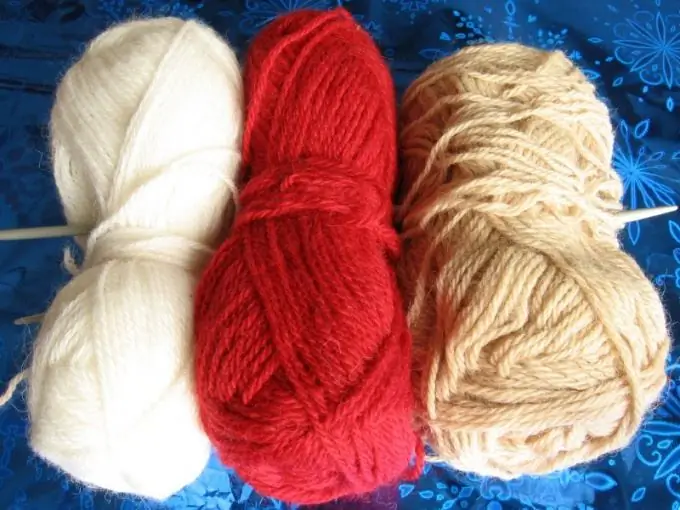 It is necessary
- white cotton yarn - 100 g;
- hook No. 2-2, 5 - 1 piece;
- light pink satin ribbon - 50 cm.
Instructions
Step 1
Crochet a chain of 5 stitches and close it in a circle with a connecting post. With each subsequent row, close the circle with a connecting post.
Step 2
Cast on 2 air loops to start a new row. Tie 7 double crochets and close the circle.
Step 3
The next 2 rows are knitted in order to expand the product. Cast on 2 air loops at the beginning of each row, then knit 2 half-double crochets from each loop of the previous row.
Step 4
Also start the third row with two lifting loops. Knit 2 double crochets from one stitch of each row, then 1 half double crochet for each of the next two lower half stitches. Repeat the action to the end of the row.
Step 5
Knit the fourth row without adding loops.
Step 6
On the fifth and sixth rows, first cast on 2 air loops, then for every 4 lower half-columns, knit one half-column, on the 5th half-column of the bottom row, knit 2 half-columns from one loop. Repeat this to the end of the row.
Step 7
Knit the seventh row without adding.
Step 8
Knit the eighth row in the same way as described in paragraph 6, increasing the interval between two half-columns, knitted on one bottom loop from 4 to 5 loops.
Step 9
From the ninth row to the fifteenth, knit without additions.
Step 10
Knit the sixteenth row like the first: 2 half-columns with a crochet from each loop of the bottom row.
Step 11
If you knit the rest of the rows in the same way as the last row to the desired size, you will get a frill on the cap, which will become the highlight of your product.
Step 12
Finally, take a satin ribbon and thread it through the bottom of the beanie. You can tie the ends of the ribbon with a bow, or neatly hide them from the inside of the hat.