Paper roses can rightfully replace real ones. After all, they do not require special care. Anywhere such a bouquet will look gorgeous and unusual.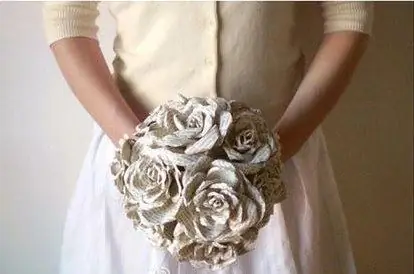 It is necessary
Paper (colored paper, book pages) - Scissors - Wire - Glue - Small ribbons
Instructions
Step 1
Prepare your workplace. Arrange items neatly. Use a mat, which can be a regular newspaper.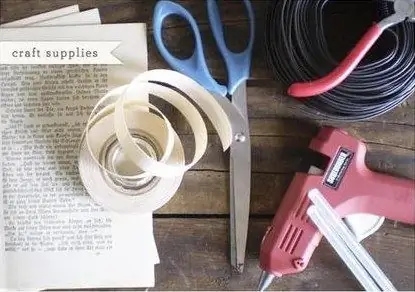 Step 2
First, cut out large and small rose petals from paper. Next, fold them from edge to middle to achieve volume.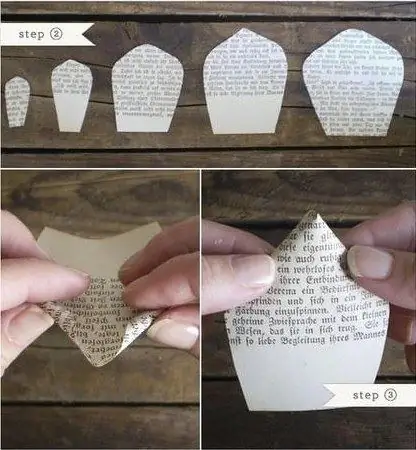 Step 3
We cut off a small piece of wire, which will be the stem, and plant the first few petals on it, wrapping them around the stem with glue.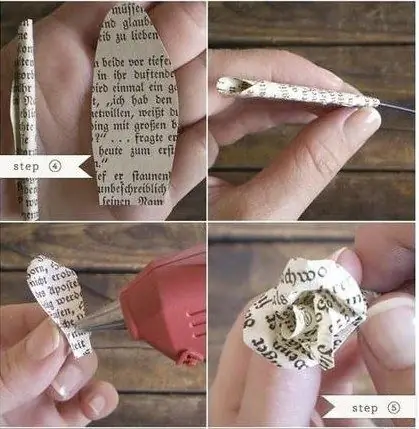 Step 4
Then, one by one, we attach the petals, first small, then medium, then the largest, at the same time straightening them, turning them out.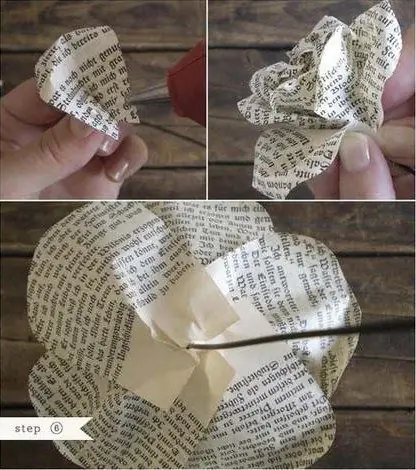 Step 5
When the petals are planted, cover the transition from flower to stem with ribbons. We make a few more of the same flowers to make a bouquet.