First there was music, namely the iPod. The iPhone that appeared after him combined the capabilities of a phone and a player. Now, when you open the iPod app on your iPhone, you can download music one song at a time or entire playlists - by artist, genre, and more.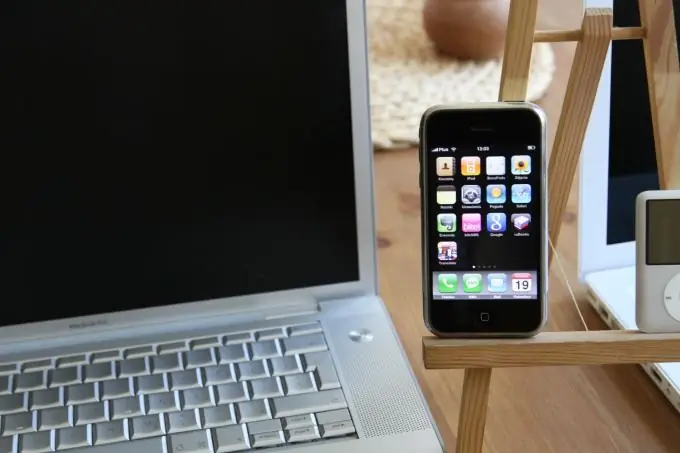 It is necessary
- iPhone;
- iTunes application;
- A computer.
Instructions
Step 1
There are two ways to add music to iPhone. The first is to go to the iTunes store on your phone and, after paying in advance, download your favorite songs or albums. The second way is to sync your iPhone with the iTunes app on your computer. Since the second option is free, let's take a closer look at it.
Step 2
Open iTunes on your computer and import your music there. This can be done in different ways. For example, load songs from your CDs. To do this, insert the CD into the drive. A list of songs will appear in the iTunes window, all of them will be marked with checkmarks. Uncheck the checkboxes for songs you don't want to import. At the bottom of the iTunes window, click the Import button. To cancel the operation, click the "X" button in the upper part of the window (where the progress bar is located).
Step 3
Alternatively, you can drag a file from the CD window to the iTunes window. Open the Music playlist in the Library list and drag the file there (release the mouse button as soon as you see the green plus sign). The same can be done with files downloaded from the Internet. If songs are stored in folders on your computer, then drag and drop the entire folders - the order of the songs on the iPhone will be preserved in the future.
Step 4
If you prefer to use the menu, in iTunes, select the File / Add File to Library or Add Folder to Library menu. Next, select the required files or folders and click "Open". The music is added to the Music Library list. Also in the menu "File" / "Library" you can import entire playlists.
Step 5
Set up syncing with iPhone - it can be automatic or manual (settings can be changed at any time). Connect your iPhone to your computer for automatic syncing. In iTunes, in the Devices list, select your device. Click the Music button and choose your sync options. To save the changes, click the "Apply" button, to return to the previous settings, click "Cancel". Now, every time you connect your iPhone to your computer, new music from iTunes will be downloaded to it.
Step 6
To prevent automatic synchronization, go to the "Edit" / "Settings" menu, open the "Devices" tab and check the corresponding item. In manual sync mode, you just need to drag the item from the iTunes list to the iPhone (under "Devices").