Gems have specific valuable properties. Rare minerals with a beautiful appearance are very expensive.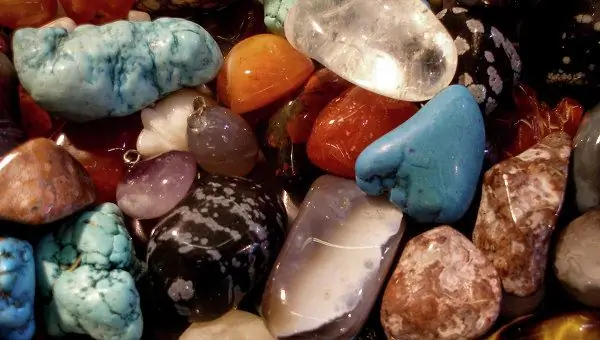 The red diamond tops the list of the most expensive gems found in the bowels of our planet. And this is not surprising, because of all the abundance of fancy diamonds, it is the red ones that are among the rarest. But even among them, only a few have ever been assigned the Fancy Red category, which means the purity of red, without the presence of impurities. The price for one carat of such beauty reaches $ 1 million!
Jadeite is a type of jade. The most valuable is "Imperial" - translucent or translucent fine-grained jadeite of emerald green color. The average price of such a stone is $ 20,000 per carat.
The basis for determining the value of a colorless diamond was the "4C system": Clarity - clarity, Carat - weight, Cut - cut, Color - color. The price of a carat of the purest stones with the most perfect cut hovers around $ 15,000.
Red beryl, or bixbite, is named after the mineralogist Maynard Bixby. The stone was first found in 1905 in the United States of America in the state of Utah. A rare variety of beryl of a noble red-crimson color reaches a price of 10 thousand dollars per carat.
Emerald is the most popular stone among wealthy people, as it is a first class gem. The best emeralds have a rich, vibrant green color and transparency. Extremely rare stones with a naturally smooth surface cost $ 8,000 per carat.