Ice skating can grow from a pleasant and rewarding pastime into a serious hobby and even a profession. You can perform the first exercises on ice at any time of the year - there are indoor skating rinks in large cities. If you are a beginner, learning how to put on your skates correctly will be an important prerequisite for successful ice skating.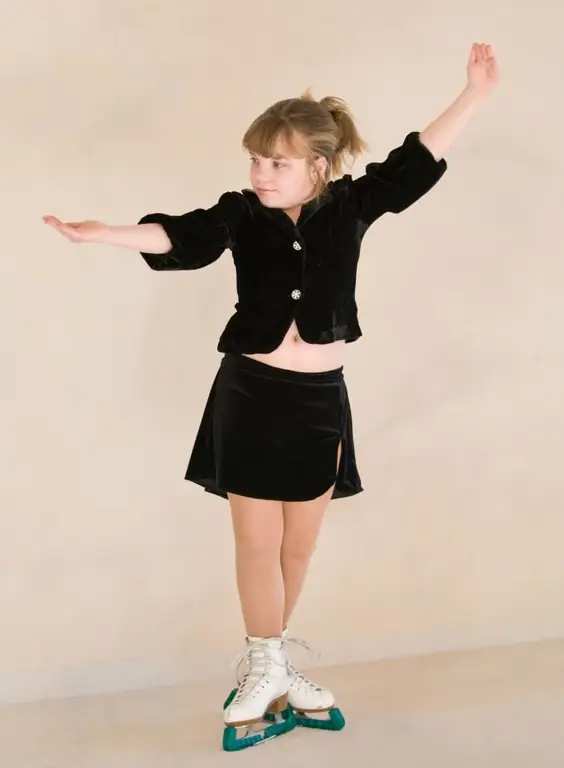 It is necessary
Fitted boots with quality blades
Ice skate laces
Thermosocks
Protective cover for blades
Boot cover
Instructions
Step 1
Choose your skates correctly. You need to put them in the store on the sock in which you are going to ride. Nowadays, special thermal socks are popular, because they do not roll and lie tightly on the legs. Correctly fitted skates:
• the boot is not tight or too loose. The ankle joint is tightly wrapped around.
• The insoles are very firmly glued, do not crawl along the sole.
• Tongue with a notch that follows the shape of the foot.
• Blades are straight sharpened with sharp edges.
Step 2
Learn to lace up your skate boots. This should be done with an overlap, special (long and strong) laces for ice skates. Your task: leave the uppermost part of the boot free so that it does not interfere with you when you bend. Medium (shoe lift) - lace up very tight. The bottom part should not be tightened so that you can move your toes freely.
Step 3
Use a special cover to protect your skate blades. As you walk from the dressing room to the ice surface, they can become dull. Immediately before riding, you will take them off. You can sew protective covers yourself from very thick genuine leather, rubber, or buy at a sporting goods store.
Step 4
Pull a special cover made of dense fabric without a sole over the laced boot. They fix the bandage, not allowing the laces to go down to the skates when untied (this is fraught with injuries). In addition, the thick wool cover protects your feet from the winter cold on the open rink. You can buy a factory product or make it at home from woolen socks by cutting out the bottom. It doesn't look very pretty. Show your imagination by decorating the "clothes" for boots with embroidery or funny appliqués - and you can safely put on skates and learn ice skating in any frost.