Bass (the lower range of sound in music) sometimes needs to be boosted. This can be done using the equalizer, which is found in most computer players that play music. If you need to change the sound track itself, you should use special computer programs such as Sound Forge 7.0.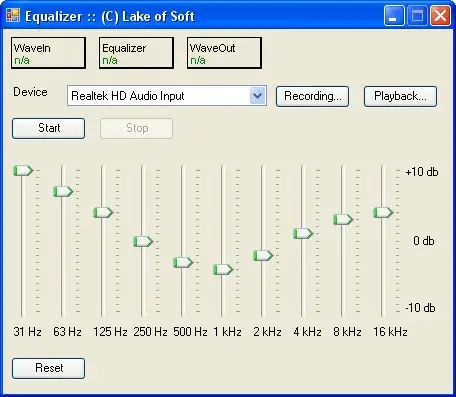 It is necessary
A computer with a modern operating system. Access to the Internet
Instructions
Step 1
If you do not have it, download Sound Forge 7.0 from the Internet, where you can find it in the public domain. This program has many functions for working with audio tracks and changing them.
Step 2
After downloading, open the program and add the sound file you want to edit. The file can be added by dragging and dropping to the program.
Step 3
Click on Menu and select Process, then Equalizer, then Graphic. Select a 10 band equalizer. An equalizer will be displayed in front of you (a program that allows you to change the amplitude of the signal at certain frequencies).
Step 4
The first band of the equalizer corresponds to the low frequencies, i.e. bass. There is a slider on this strip, move it up and the bass will increase.
Step 5
Save the modified file with a new name.