Even on the red carpet, embarrassment happened when stars collided in identical dresses. And this is despite the fact that the outfits were sewn to order by famous designers. Any woman dreams of wearing clothes that no one else has. And not just clothes, but something exclusive, amazing, causing envious sighs. If you have a positive attitude towards needlework, then you can master the art of sewing and create unique dresses for yourself and delight others.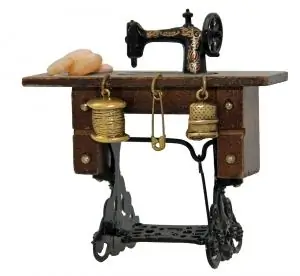 It is necessary
fabric, pattern, perseverance
Instructions
Step 1
In order to learn how to sew, you can go to sewing and sewing courses. If this is not possible, you can try to master sewing yourself. On the Internet, you can easily find instructions for building patterns and a step-by-step story about creating a specific thing. There is also a lot of similar information in specialized magazines. Better to start with the simplest thing. It is no coincidence that in labor lessons at school, girls are taught to sew first an apron, then a skirt, and only then a dressing gown. You can go in the same sequence.
Step 2
If you do not want to learn how to build a pattern on your own, you can use ready-made ones, since it is not at all difficult to find them. Transfer the pattern to tracing paper or any other paper, mark the places of the darts, armholes, fasteners. Pin the pattern to the fabric folded in half with thin pins, carefully circle it with chalk. Don't forget the seam allowances! Now use large, sharp (check in advance! The fabric should be cut, not torn) with scissors, cut out the details of the pattern. Make money on the details, use a bright thread for this, so that it will be easier to remove it later. First fitting time. Look carefully, perhaps the thing requires adjusting the length or depth of the darts. Correct if necessary. Now you can sew. Try to keep the stitching straight. Remember to overcast seams and buttonholes. Carefully follow the collar, pockets, fastener, armhole and hem. Of course, your first thing won't be perfect right away. Do not despair! Practice, practice and more practice - and who knows, perhaps you will make a new Coco Chanel.