Don't know what to give a loved one? Then think about what he likes best from food! I bring to your attention an original pillow in the form of a roll. A lover of Japanese cuisine will like such a gift.
It is necessary
- white artificial fur;
- black varnish;
- artificial orange fur;
- green varnish;
- brocade;
- cotton;
- holofiber;
- synthetic winterizer;
- a needle;
- threads.
Instructions
Step 1
Before you start making a pillow, you need to make templates on paper.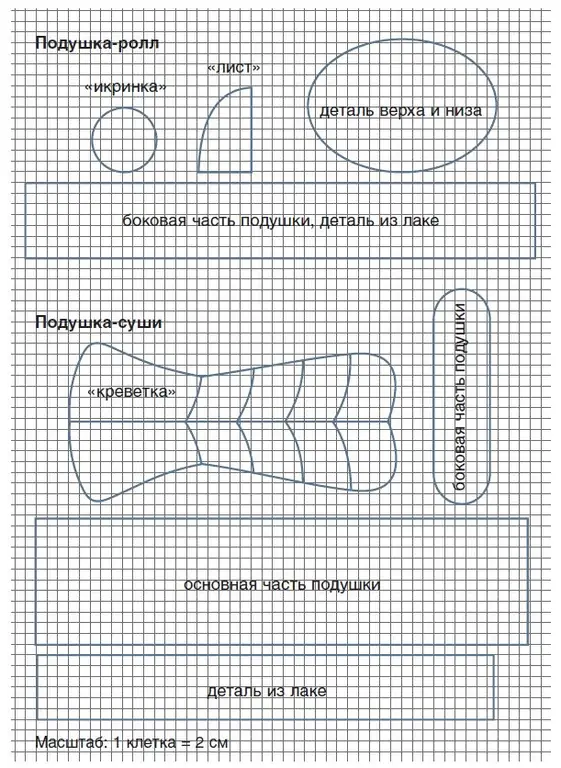 Step 2
After the templates are ready, attach them to the fabric and cut out the desired parts from them. First of all, we sew the base of our product. We leave a small hole at the base, turn it out, fill it with holofiber and only after that we finally sew it up.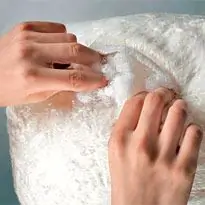 Step 3
We sew the cut sheets of green varnish on a sewing machine along the edge. Then we turn them out onto the front side, and then sew them up without stuffing. You should have 3 such details.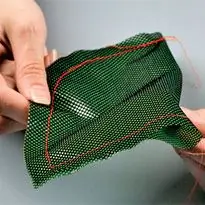 Step 4
From orange fur it is necessary to cut out future "eggs", the size of which is 12 centimeters in diameter. Then, using small stitches, you need to sweep the resulting circles and pull them off a little.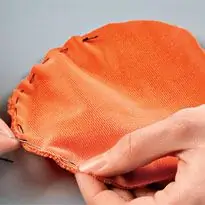 Step 5
We fill the resulting blanks from orange fur with padding polyester, and then tighten them to form a ball. We fix the thread.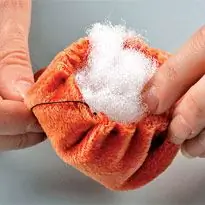 Step 6
We sew "eggs" to the base of our future pillow. Also, at this stage of work, it is necessary to attach leaves from green varnish.
Step 7
We cut out a strip from black varnish and carefully sew it so that a ring is formed. Place the base with the eggs in the resulting part. DIY pillow roll is ready!