Vyacheslav Kovtun is a popular Ukrainian political scientist, participant in several shows on Russian television. His wife is not a public person, but this did not stop her from arranging a family scandal for her husband on the air.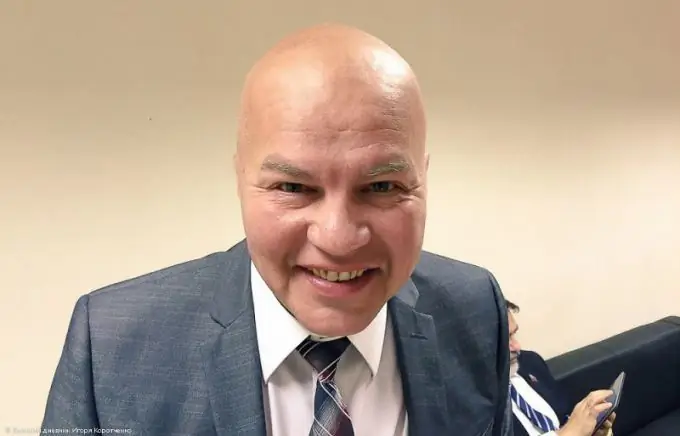 Vyacheslav Kovtun and his career
Vyacheslav Kovtun was born in Kyrgyzstan in May 1968. After moving to Kiev, Vyacheslav Nikolaevich entered the history faculty of the University. Taras Shevchenko, and then to graduate school. After completing his postgraduate studies at the Institute of National Relations and Political Science of the National Academy of Sciences of Ukraine, Kovtun decided to go into politics. During his studies, he met several political scientists. But his career was not very successful, so Vyacheslav Nikolaevich worked as an assistant to several deputies for many years.
The key event in his life was the organization and conduct of the first congress of the North Atlantic Treaty Assembly. After Kovtun gained fame in certain circles, he joined the Liberal Party and ran 2 times for the Verkhovna Rada. But both attempts were unsuccessful.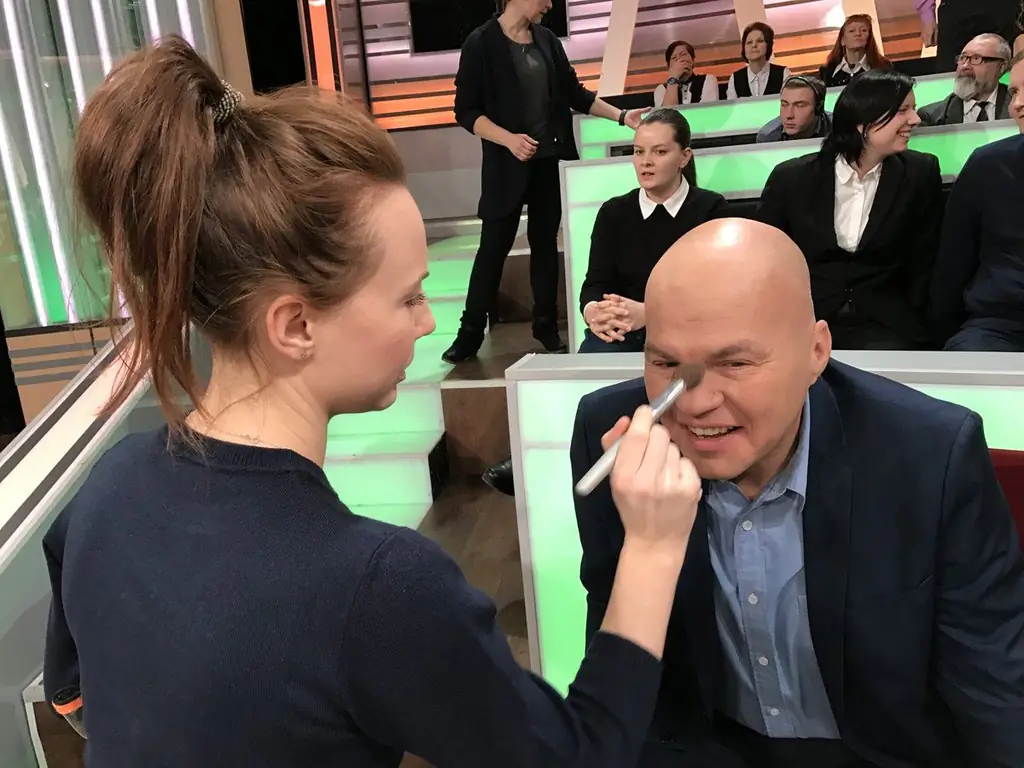 During his time in the party, Vyacheslav Kovtun acquired invaluable political experience, mastered the art of oratory. Having suffered defeat in the Ukrainian political arena, the political scientist arrived in Russia. He arrived in Moscow at the invitation of the organizers and editors of several talk shows. Kovtun became widely known after appearing as an expert on Vremya Pokazhet. Not everyone agrees with Kovtun's point of view, but many note his talent for speaking beautifully, convincing his interlocutors that he is right. To some, Vyacheslav Nikolaevich's behavior seems overly eccentric.
Vyacheslav Kovtun makes good money on the set of talk shows, although the political scientist himself denies receiving royalties. The facts point to him being well paid to be on the show. Kovtun purchased luxury real estate in Moscow and several expensive cars. In all programs, he positions himself as an inveterate Russophobe. The political scientist supports the Ukrainian government and criticizes the Russian government. Many experts believe that this person is helping to raise the ratings of the show. His personality is of great interest to the audience.
But Kovtun is not only engaged in conducting discussions on popular programs. Another item of his income is his own security company. In addition, he runs the Expert Public Research Center.
Kovtun's family
In Vyacheslav Kovtun's personal life, everything went well. Back in his student years, he married his childhood friend Julia. This woman decided to devote herself to her family and abandoned her own career.
At first, the relationship between the spouses was perfect. Almost immediately after the wedding, Julia became pregnant and gave birth to a daughter, Galina. The couple have been married for 27 years. But after Vyacheslav Nikolaevich began working in Moscow, rumors of his betrayal appeared. The political scientist was often seen in the company of a young girl. But he himself did not comment on this information.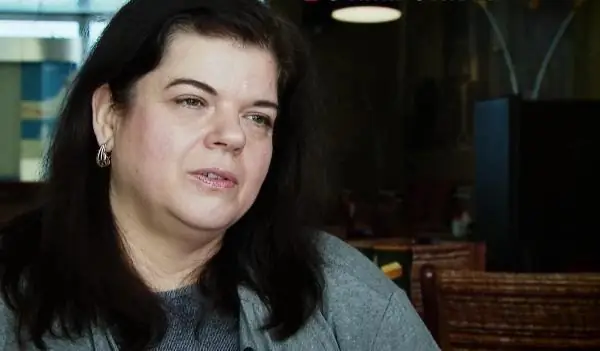 Scandal in a famous family
In 2018, a scandal erupted in the family of Vyacheslav Kovtun. Viewers of a federal television channel witnessed the spousal showdown. Kovtun's wife Yulia suddenly arrived in Moscow and agreed to take part in the filming of the next episode of the project "New Russian Sensations". She told the presenter that everything was bad for their family for a long time.
According to Yulia, her relationship with her husband deteriorated completely when he began to travel to Moscow. The woman claimed that in the capital, Kovtun had a mistress, Ilona Tkachenko. When she became aware of this, Vyacheslav did not try to make excuses. He agreed to disperse, but the apartment in which she and their daughter lived was questionable. According to Yulia, her husband did everything possible to force her to leave this apartment. The political scientist even brought his mistress there.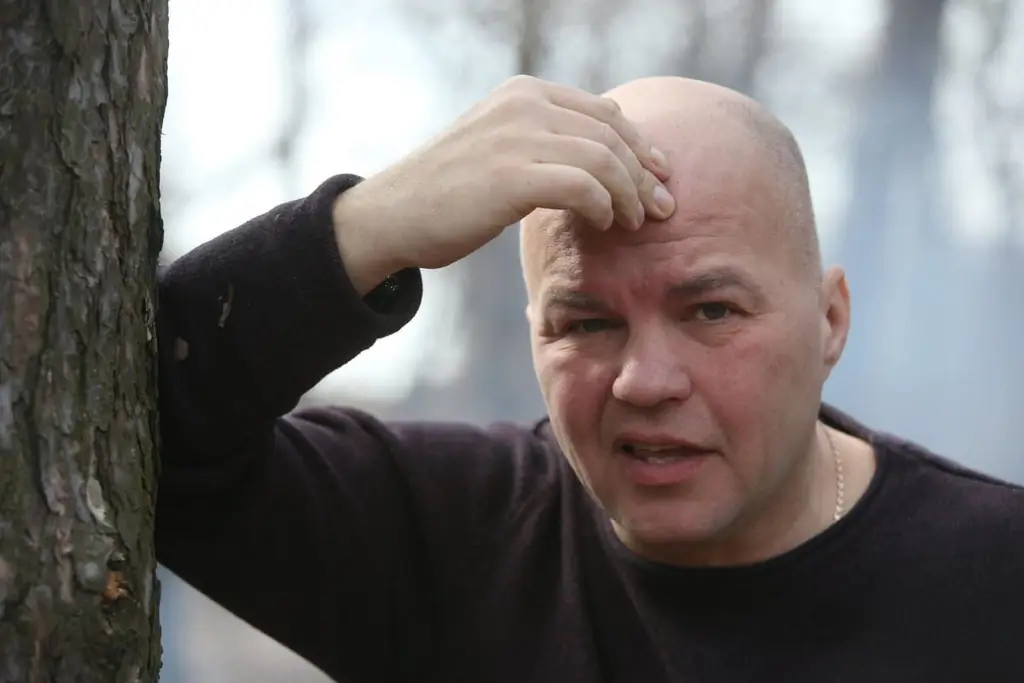 Julia accused her husband of terrible things. She stated that he repeatedly beat not only her, but also her mother and daughter. Often the child witnessed scandals and this negatively affected the child's psyche. Kovtun's wife said that she went to the police, but then withdrew the statements, as he asked her for forgiveness. The political scientist met with Yulia at a confrontation and denied all charges. Some of the woman's statements made him laugh at all. For example, his wife said that in "hungry" times he was invited to banquets and receptions, and at that time the family remained hungry.
The situation with the accusations cannot be called straightforward. Someone believed Yulia and changed their attitude towards the famous political scientist, while others raised doubts about her words. The woman herself explained her act not with a desire to become famous or receive a reward. Julia assures. that she just wanted to talk to her spouse, convey certain information to him. It was not possible to do this peacefully and without a show, since Kovtun left for Russia and did not come home for a long time.