Dancing helps to develop grace and plasticity, improve coordination of movements, and contribute to maintaining oneself in good physical shape. Thanks to a properly selected program and the student's desire to learn, you can get rid of self-doubt and fear of everyone's attention.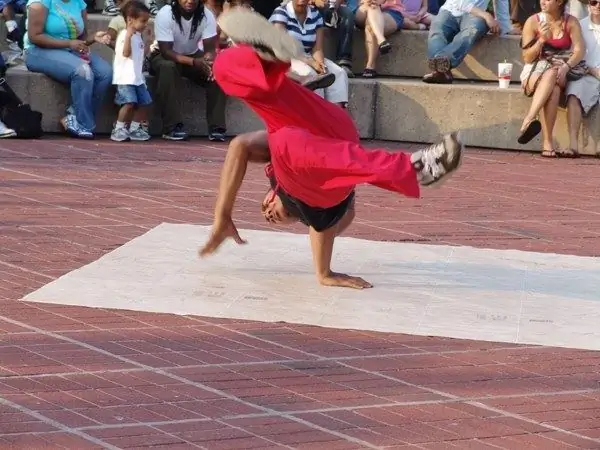 It is necessary
- a pen;
- paper;
- formulas for calculating physical activity.
Instructions
Step 1
Pay attention to the age. Develop different programs depending on the age of the students. If your students are children, then you need to rely more on entertaining moments and focus on fun dance games in the classroom. This will help children learn all the basic movements faster and easier.
Step 2
If your students are adults, then in this case explain logically, focus on the necessary basic elements of movement. Try not only to explain and show the dance elements several times, but also to repeat them with students so that they develop muscle memory.
Step 3
Find out the level of athletic performance of your students. This is important for the correct preparation of the training program. Depending on what this level is in the group, you should calculate the sports load for each person in your class.
Step 4
Do your load calculations very carefully. After class, students should not have severe discomfort in the muscles, as this can badly affect their physical condition. It is very important not to discourage them from continuing to dance.
Step 5
Remember that, depending on what type of dance you teach, pair or individual, it also depends on which muscle groups you need to focus on during the warm-up. After all, it is on them that the greatest work will fall during the main training.
Step 6
Build your program around three main parts: warm-up, main part, and conclusion. During the warm-up, as in many other dance sports, it is best to start the exercises with the head and neck, and end with the warm-up of the feet and toes.
Step 7
In the main part, focus on developing different muscle groups and break down the basic movements and dance steps. Choose those movements that are the personification of the very direction of the dance you teach.
Step 8
In the final part, you can arrange a freestyle from the learned movements or recall the steps and dances that were disassembled in previous lessons.