Aromas attract, beckon a person. Luxurious and complex or deliberately simple mono-fragrances - today you can find a perfume for every taste. But, no matter how great the selection of eau de toilette, it is still limited. For those who value their individuality more than anything else in the world, there is an opportunity to prepare their own perfume - exclusive and absolutely unique.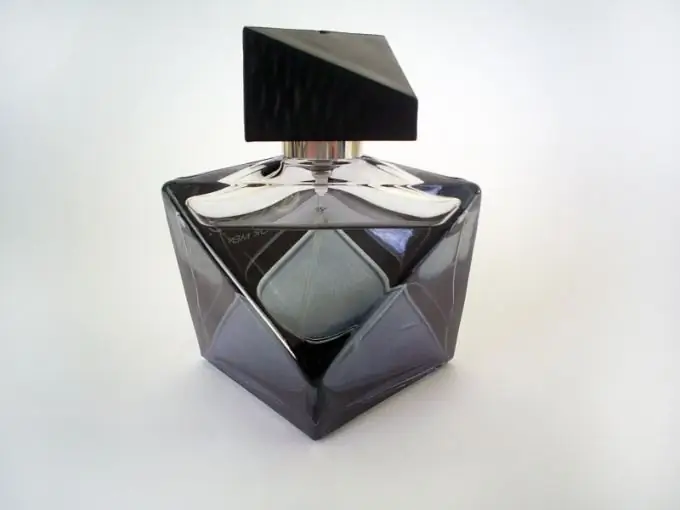 It is necessary
- several narrow (5-6 cm wide) sheets of paper;
- your favorite essential oils;
- ethanol;
- a beautiful bottle with a spray bottle.
Instructions
Step 1
Take a few essential oils and drop a drop of each onto the prepared sheets of paper. Imagine yourself as a great perfumer and wave scent stripes in front of your face. Combine sheets of paper, add and subtract some of them. After a while, you will feel the aroma you need. By the way, before applying essential oil to each sheet of paper, sign it.
Step 2
So, you have found your composition from aromatic oils. Now apply the oils of your choice (1 drop each) on a handkerchief or napkin. Let the scent sit for at least 30 minutes. In half an hour, appreciate the depth, subtlety, sophistication of the revealed smell. If you still like it, you can proceed to the next stage. If not, then you should go back to the previous point.
Step 3
Pour 100 milliliters of ethyl (medical) alcohol into a beautiful bottle with a spray bottle. Then add 10-15 drops of a mixture of essential oils you like to it (you have to find out the proportions empirically), seal tightly and shake.
Step 4
Infuse the eau de toilette in a dark place for several weeks. In 14-20 days your exclusive gourmet eau de toilette is ready.