In every house there are old jeans, which are a pity to throw away, and will not be worn anymore. If you like a sporty style, you can sew an original bag from them, which will be a great accessory for denim clothes.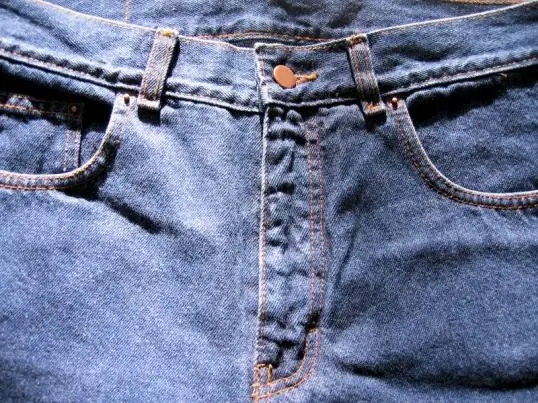 It is necessary
- jeans;
- threads;
- sewing machine.
Instructions
Step 1
For the simplest version of a jeans bag, a pattern is not needed. Tear off all unnecessary stickers, appliques and patches from your jeans, check pockets, wash and iron. Now you need to cut them to the level of the shorts, the bag will be sewn from the top of the pants. If you want to make a short bag, then you need to make a cut so that the bottom of the seam is captured, but pockets remain. You also need to do if the legs are rubbed from the inside.
Step 2
If you need a bigger bag, then cut the legs 4-5 cm below the seam, then open the step and cross seam, straighten and align at the bottom, iron the fabric with an iron. Next, you need to form the bottom seam of the bag. It should be borne in mind that the front of the jeans is always slightly shorter than the back. To do this, you need to combine the upper edges, chop them off and evenly wrap the lower sections inward so that there are no distortions.
Step 3
Then you can sew the handbag in two ways - make a straight bottom seam, then you get a flat handbag. Another way is to make an oval bottom and sew it into your purse. It is better to double the bottom for density. If you wish, you can sew a lining from any dense fabric, sew inside the pocket. You can use a belt or a braided cord as a belt, if not, make it from the remnants of fabric. Sew in a zipper, or if you don't want to, then make a loop and button fastener that flips from one side to the other. You can decorate such a handbag in any way that your imagination tells you - with appliqués, flowers from fabric and ribbons, embroidery, etc.