DIY polymer clay earrings can be a great gift for your girlfriend on Valentine's Day.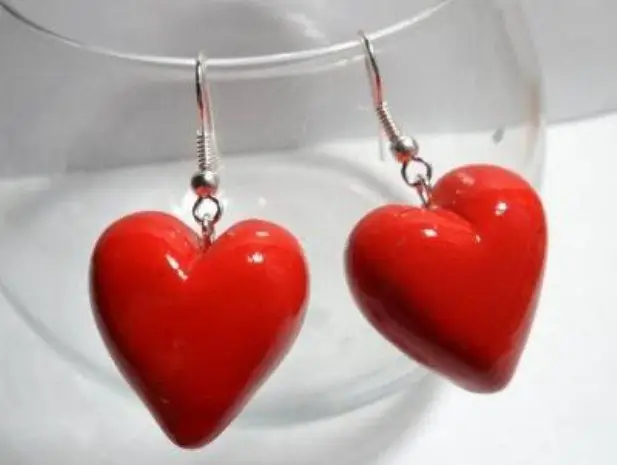 It is necessary
- red polymer clay;
- a toothpick;
- blade or clerical knife;
- varnish for polymer clay;
- cotton pads;
- brush;
- alcohol-containing liquid;
- accessories for earrings (pins with a cap and hooks).
Instructions
Step 1
We take a small piece of polymer clay (based on two small hearts), knead it, then roll it into a sausage and cut it into two equal parts. We form balls from the resulting sausages.
Step 2
We roll each ball in our hands with smooth movements so as to give it a conical shape.
Step 3
On the wide side of the cone-shaped figure we make a small incision, after which we smooth out the irregularities with a toothpick, giving it a heart shape. Insert the pins.
Step 4
To make the surface of the clay smooth and even (without prints and debris), we moisten a cotton pad in any alcohol-containing liquid and wipe the resulting hearts with it.
Step 5
We send polymer clay hearts to the oven and bake according to the instructions on the package.
Step 6
We take out the hearts from the oven and dip them into a container filled with water.
Step 7
We take out the hearts from the container, dry it, cover it with a special varnish and insert the hooks.
Step 8
Hand-made heart earrings will surely delight your soul mate. Alternatively, as a gift for Valentine's Day, you can present a heart-shaped keychain made of polymer clay, made according to the same principle.