Palazzo pants are long and wide summer pants made of well-draped fabric. This trendy wardrobe item can be easily sewn from an old maxi skirt.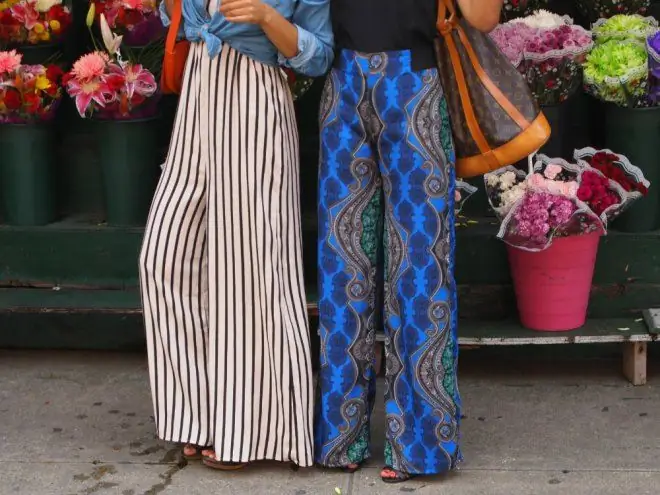 It is necessary
- long skirt;
- scissors;
- threads;
- sewing machine;
- tape measure;
- summer trousers;
- sewing needle;
- chalk or pencil for fabric.
Instructions
Step 1
Get out your old mid-rise summer trousers. They will serve as a model for your future product. Measure the length of the pant leg from groin to hem along the inside, and note down your crotch measurement. Measure the length of your pants from the waistband to the bottom. Record this value on paper.
Step 2
Spread your maxi skirt out on a large table. Measure its length. Mark the size of the crotch on the skirt with chalk. If the skirt is longer or shorter than the pants, adjust the groin area accordingly. Better to leave a higher fit for the palazzo trousers.
Step 3
Take scissors, carefully cut the skirt along the marked line at the back and front. Seam the edges of the cut on a typewriter with a zigzag seam or overlock.
Step 4
Turn the product inside out. Sweep the fabric by hand. Try on palazzo pants before sewing them. Make sure they fit your figure well.
Step 5
Start sewing the product on a typewriter from the bottom of the inside of the legs. Secure the beginning of the seam with a backstitch. Leave about 1 cm of fabric for a seam allowance. Sew the groin back several times. Sew the second leg from top to bottom. Remember to secure the thread.
Step 6
Turn the pants right over and try them on. Palazzo pants are ready!