It is convenient to take an envelope clutch with you with a cell phone, keys, lipstick. But it is not necessary to buy it, because this fashion accessory is sewn quickly and easily.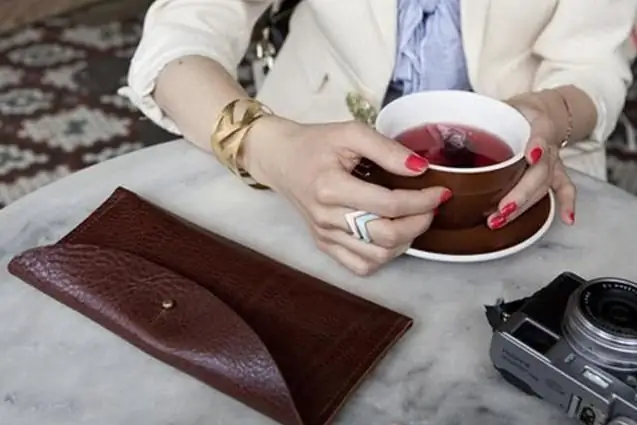 In order to sew an envelope clutch, you will need a piece of leather (natural or artificial), thread in color, a button or a beautiful button. When choosing leather, keep in mind that it should be thick enough, dense enough to keep its shape without lining, seals.
The cutting and sewing process is obvious:
1. Make a clutch pattern. In the diagram, size a is the height of the finished product, b is its width. To make the clutch comfortable, measure your favorite clutch and when building a pattern, be guided by these dimensions.
Helpful Hint: Make a paper pattern, fold it, and staple it where the stitching will be (on the sides). Try to imagine holding a finished product in your hands. Evaluate how convenient its size is for you personally. If everything suits you, remove the paper clips and start cutting, if not, determine how much you need to increase or decrease the pattern and draw a new one.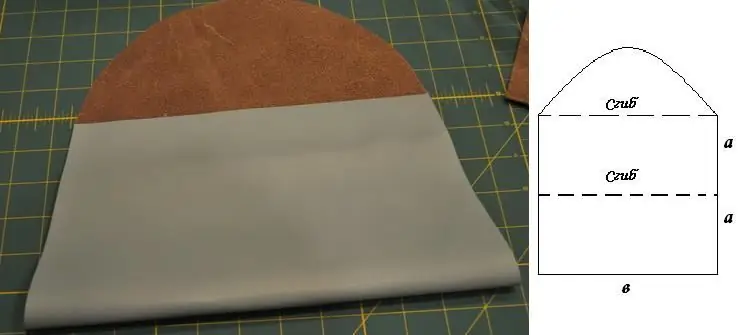 2. Attach the finished clutch pattern to a piece of leather, circle it with chalk or a simple pencil (if the skin is dark, it is more convenient to take tailor's chalk, if light - a pencil or colored chalk).
3. Fold the clutch as in the photo (along the fold lines). Stitch right and left by joining the sides of the clutch.
4. Attach a button to the clutch and cut a loop vertically opposite it or use a magnetic button (on the cover it can be masked with a decorative patch, which are sold for decorating homemade jewelry or accessories).