The wolf is a symbol of fearlessness and freedom. He is the hero of many legends, myths and epics of different peoples of the world. In most fairy tales, this beast is represented by a kind of simpleton, but in fact it is a very intelligent animal. Drawing a wolf is no more difficult than a dog, but there are some nuances that must be taken into account so that the resulting result does not raise doubts in anyone that this is the same freedom-loving predator.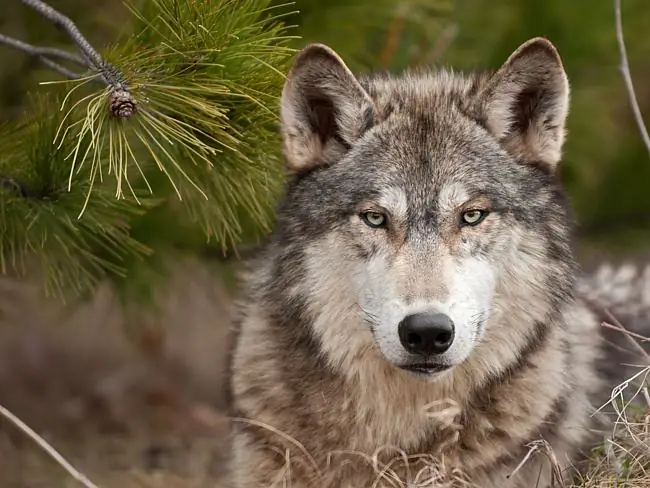 It is necessary
- album sheet
- simple pencil
- eraser
- colored pencils, paints or markers
Instructions
Step 1
Draw an oval with a small circle overlapping it - this will be a sketch of the future wolf's head and muzzle. Draw a smooth curving line from them, which will show the axis of the wolf's body.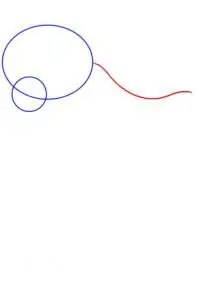 Step 2
Draw a bulging muzzle with a wide nose, and add erect ears and eye contours.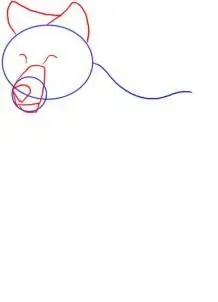 Step 3
Draw two volumetric balls to the axis of the body, which will delimit the body of the predator into the front and back. Then sketch out the "skeleton" of the wolf's paws.
Step 4
Carefully outline the paws of the wolf, they should be in proportion to the body, as well as powerful and large. Then, on the body of the forest dweller, draw lines with small notches that will imitate the fur of the animal. Don't forget to draw a long fluffy tail.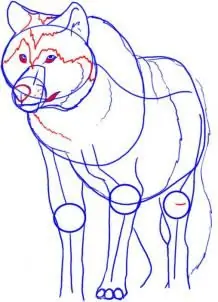 Step 5
Very carefully erase all the rough lines, being careful not to damage the main drawing. After that, trace the finished wolf clearly with a pencil and start coloring.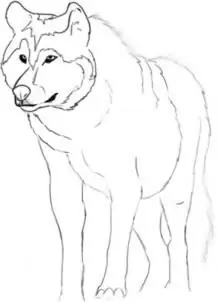 Step 6
When coloring, strive to detail each hair of wool, such a measure will give realism to the beast. Play with shadows to create a movement effect. Carefully approach the coloring method, so, watercolor will help to smoothly move from one color to another, but with felt-tip pens, you can only shade small areas, since if they are used excessively, the drawing will turn out to be flat.