In the old days, every self-respecting young lady had a personal diary - a notebook where she wrote down her innermost thoughts, favorite poems and phrases from books. The tradition of keeping a diary has remained to this day - he plays the role of a wise psychologist, an attentive companion and a friend who is always there.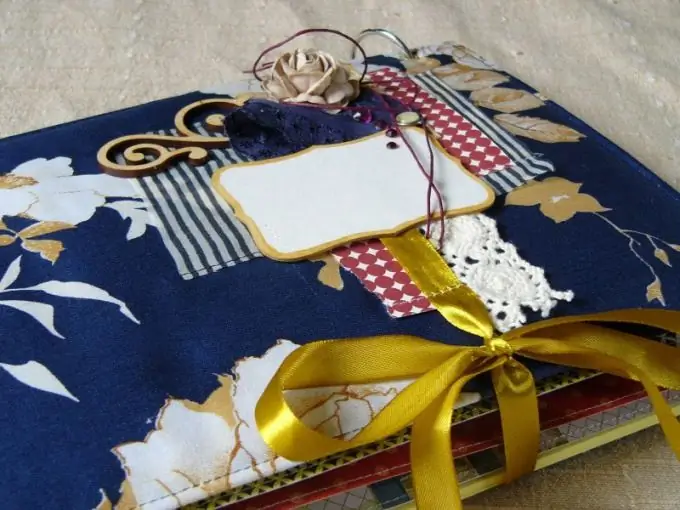 It is necessary
- notebook or notebook;
- a pen;
- markers and pencils for decoration.
Instructions
Step 1
Choose the right notebook or notebook for your diary. It is best to choose models with a dense cover and sufficient volume. The notebook should be compact so that it can be easily taken on trips. Some models are equipped with a special lock to make recordings inaccessible to strangers.
Step 2
Design the first page of the diary. Write your name, address and phone number, decorate the page with colored drawings or stickers and magazine clippings. Sketches can also be inserted while journaling.
Step 3
It will be more convenient if you make a bookmark for the diary from ribbon or paper. This will make it easy to find the pages you want. You can also glue a pocket or envelope to one of the endpapers - it is convenient to put memorable clippings, love letters, favorite stickers and other little things there.
Step 4
Find the right pen for your diary - it should write easily and subtly. Try to match the same color of the rod as you fill out the diary. It is convenient to write with gel pens - they easily slide on the paper, but run out quickly enough.
Step 5
To make the diary interesting to re-read, keep it in the same style. For example, start each entry on a new line, write regularly, at regular intervals, first describe the events of the day, and then - your mood. At the end, summarize what you have learned during this time, and what you would like to fix. You can also come up with special pictograms representing mood, inner state or weather, and insert them at the beginning of the recording.
Step 6
Use the diary not only as a means of expressing thoughts. On the back of the notebook, you can write down recipes, helpful tips, lyrics of your favorite songs, etc. Do not forget to take a diary on trips and write down fresh impressions.
Step 7
Keep your diary neat, try to write without blots and beautiful handwriting. In the future, you will be able to re-read reports on events, relive the past in a new way and better understand yourself. If you do not want the diary to be found by the household, take care of a secluded place for it.