Petunia is one of the ten most popular and demanded ornamental plants on the flower market. She is a favorite among annual ampelous flowers. There are such a huge number of varieties that it is difficult to figure out which variety is better.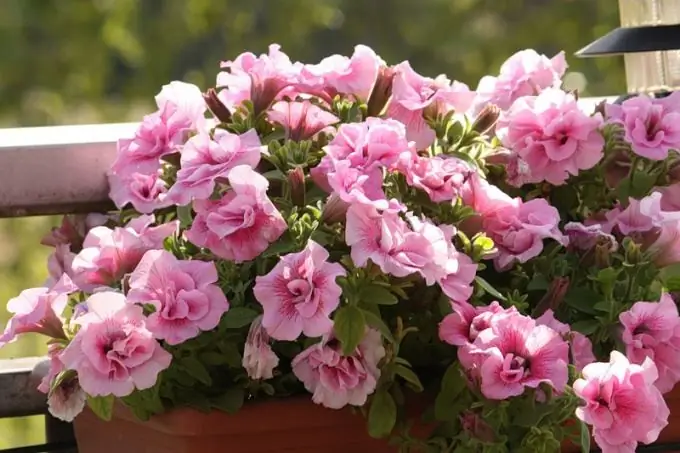 Instructions
Step 1
The modern classification of petunias is based on three main characteristics: the height and shape of the plants, the size of the flower.
Group of large-flowered petunias, grandiflora. Plants of this group have a bush height of 25-40cm and large flowers with a diameter of 7-13cm.
In the group there are flowers with a fringed petal shape - the fimbriate type, and with a wavy edge and wide throat - the superbissim type. There are terry plants with flowers up to 10cm in diameter and 30-40cm in height.
The plants of the grandiflora group have disadvantages. Varieties and hybrids are thermophilic and stop blooming in wet and cold weather. These petunias are best grown in locations protected from the elements. They are suitable for balconies and loggias.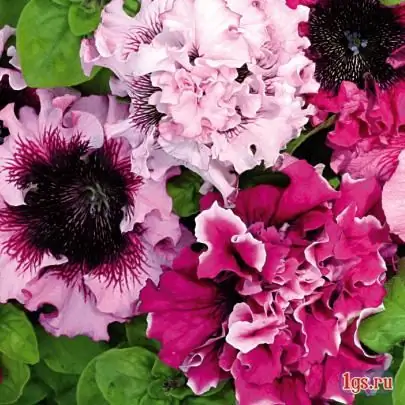 Step 2
A group of multi-flowered petunias - multiflora, represented by low 20-25 cm compact bushes and flowers with a diameter of 4-5 cm. The group is characterized by early carpet flowering. Petunias multiflora are resistant to weather surprises. They are grown in flower beds, on balconies, in containers. Among them there are terry varieties, but they do not bloom very abundantly.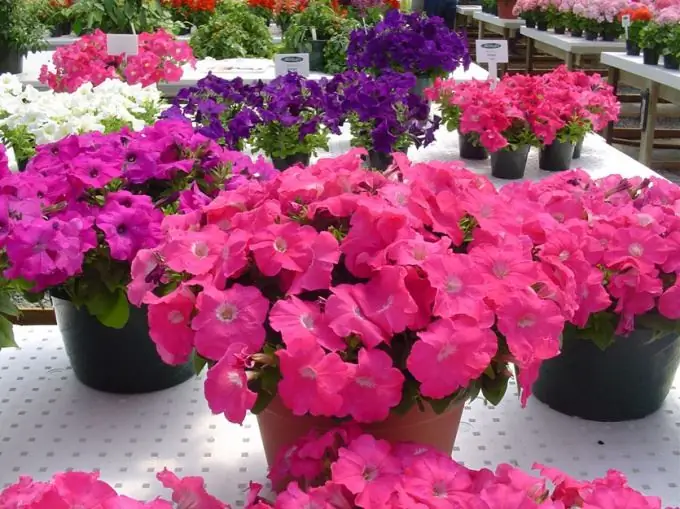 Step 3
Group of balcony petunias - pendula. Plants are characterized by the rapid growth of long shoots with medium-sized flowers.
This group includes surfiniya, representing new hybrid varieties with shoots 80-100cm in length and flowers up to 6cm in diameter. Blooming surfinias are cascades of saturated colors with characteristic dark or light spots in the center of the flowers. They do not give seeds. Propagated exclusively by cuttings.
Million Bells - the smallest petunia, flowers 3-4cm. It is also bred only by cuttings.