What is exotic for Russians is an ordinary redneck for Americans. But, born in the steppes among the pastures, country music has deep roots, stretching far beyond the American mainland.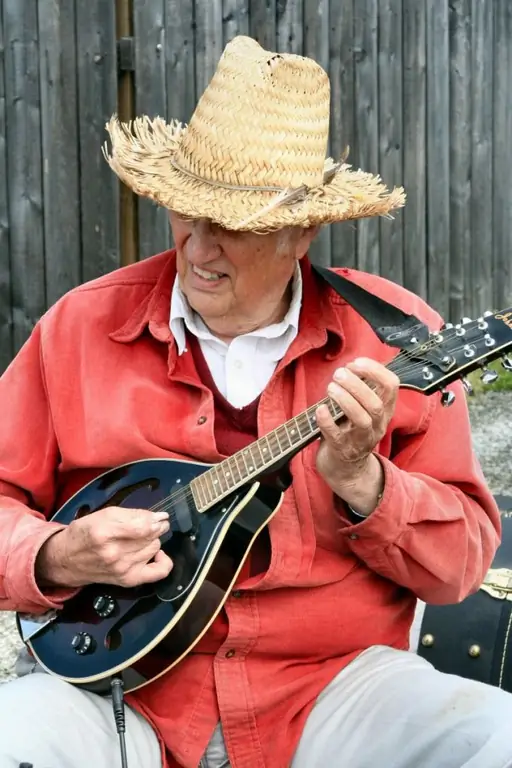 Instructions
Step 1
The name "country" quite ingenuously speaks for itself. First of all, this is the music of the provinces, district taverns, so romantically christened "saloons", and the "romantics" themselves - cowboys (that is, rural workers). In contrast to the blues, country music is completely "white" music. However, borrowings are also found here, in such a "road" style as country blues, for example. But initially, the characteristic stringy sound of country music was introduced by immigrants from the European mainland, primarily the Scots and Irish.
Step 2
Country can be recognized by the first chords. This style is dominated by strings. Guitar and banjo, friends of simple rural men, as well as a violin. The cowboy songs in the Wild West movies are all country. Acoustic instruments give this music its characteristic sound. The "classic" country version does not use electric guitars and bass. Among the style varieties, Western and bluegrass are often spoken of. Famous genres such as rock and roll and rockabilly owe their sound in part to country music.
Step 3
Country is the continuous accompaniment of an acoustic guitar or banjo. A violin is soloing in between. Quite often there is such a "cowboy" instrument as a harmonica. The style owes its fast pace to its "grandfathers" - polka and jig dances, popular in the Old World (the famous Irish tap dance). An observant listener will easily find melodies from English, Irish, Scottish folk music in classical country works.
Step 4
Perhaps one of the most famous country songs in the world is Cotton-Eyed Joe, which has been covered in many different styles. In the USA, country music has a huge number of branches that are very popular, but in Russia they are more familiar with variations of "cowboy" music. Many popular performers turn to her. For example, Metallica has a cover version of Lynyrd Skynyrd's "Tuesday's Gone". The group "Chizh" has a song, reminiscent of the country style, in Russian. This is "Bombers", which is originally performed by English singer Anne Shelton.