Renata Litvinova is a talented actress, screenwriter, director, model and just a very beautiful, bright woman with a unique style. In her personal life, everything did not work out as successfully as in her work. She was married twice, but both marriages could not be saved.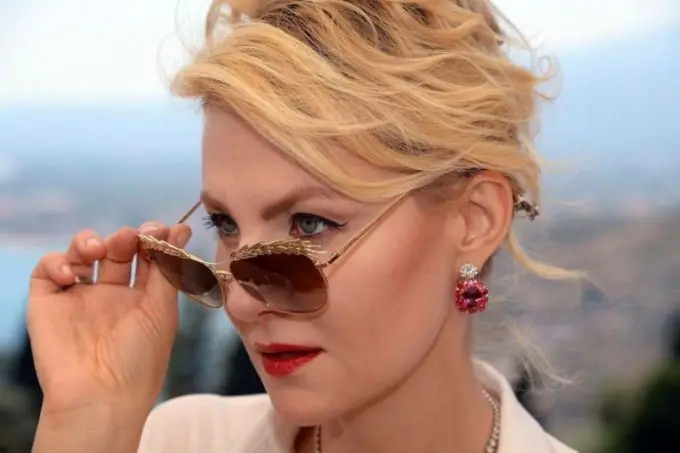 First marriage to a film producer
Renata Litvinova is a mystery woman from whom it is impossible to take your eyes off. Her manner of dressing and speaking is simply mesmerizing. The actress has been recognized by many fashion experts as a style icon. Not surprisingly, Renata has always had many fans. But in one of the interviews, she admitted that she has a difficult character and it is not so easy to get along with her. Perhaps this is one of the reasons for the collapse of both her marriages.
The first time Renata Litvinova got married at the age of 18. She was a very young student when she met Alexander Antipov. The eminent film producer immediately drew attention to a not beautiful girl with an unusual appearance. Renata then experimented with makeup, hairstyle, clothing style. She liked the image of a geisha, so she whitened her face, painted with bright lipstick.
People from Litvinova's inner circle said that her first husband helped her get several coveted roles, and without him it would be difficult for her to build such a dizzying career. But Rinata lived with Alexander Antipov for a little less than a year. After this, she did not have an influential patron in the world of cinema.
Second marriage and birth of a daughter
The second husband of Renata Litvinova was businessman Leonid Dobrovsky. They met through mutual friends. At first Renata did not pay attention to her new acquaintance. Outwardly, she did not really like him and love at first sight did not happen on her part. But Leonid already at that time had a decent fortune, was provided for. He has several companies specializing in wholesales. Dobrovsky courted very beautifully, gave expensive gifts and won the favor of the impregnable Renata. Their wedding took place in 2001. In the same year, their common daughter Ulyana was born.
For the first few years, the couple lived happily in a luxurious mansion on Rublevka. The husband did not refuse Litvinova anything, gave expensive gifts. Material well-being allowed Renata to engage in creativity, not thinking about the profitability of certain projects. Over time, problems began in the family. The husband was jealous of the actress for the men who surrounded her, for work. Previously, he tried to please his beloved woman in everything, he was afraid to offend, but then everything changed. More and more often he could afford to raise his voice to his wife, humiliate her. When rumors began to appear in the press about Renata's relationship with Zemfira, Dobrovsky completely lost his head and raised his hand to his wife. The actress took her daughter and left her tyrant husband.
In 2007, Litvinova officially divorced her second husband. The divorce proceedings took a very long time and turned out to be difficult. The ex-husband tried to prove in court that Renata is a bad mother and is not capable of raising a child. Litvinova accused the businessman of tax evasion and other financial fraud. As a result, the actress still managed to defend her right to raise her daughter. By a court decision, the ex-husband was obliged to pay child support and had the opportunity to pick up the child several times a month.
Over time, people who were once close to each other were able to come to an agreement. In an interview, Renata admitted that all scandals in the past and relations with her ex-husband became warmer. In 2009, at Ulyana's birthday, he not only attended the family celebration, but also paid for the banquet in full. Former spouses go for walks and other places together. They are an example for divorced couples who have children in common.
Relationship with Zemfira
Rumors about Renata Litvinova's gay orientation began to appear at the time when she was married to Leonid Dobrovsky. The reason was her too close communication with the singer Zemfira. Women often went out together, holding hands, recording musical compositions together. Renata directed some clips of Zemfira and starred in them as an actress.
After the divorce, Litvinova began to behave more freely. She and Zemfira went on vacation together and posted quite candid photos on the network. The union of two women was considered ambiguous by many fans, suspecting that there could be something more between them than a creative unity. When journalists managed to take a photo of Renata and Zemfira during their walk around Stockholm, information appeared that the women had gone to another country to register their marriage.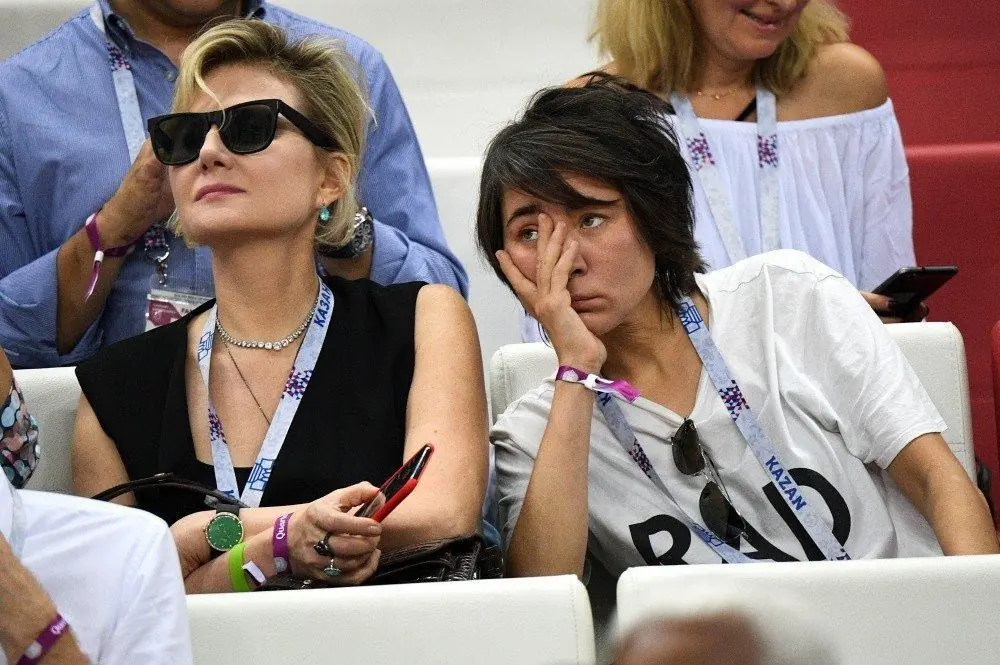 Litvinova commented on these rumors, calling them very strange. She stated that there is nothing but friendship between her and the popular singer. Zemfira admitted that Renata means a lot to her and is the closest person.
Favorite daughter Ulyana
Ulyana Dobrovskaya is the only daughter of Renata Litvinova. The girl studied in France, as the famous mother believes that the French education system is better than the Russian one. After the divorce of her parents, she did not stop communicating with her father and they established a very trusting relationship.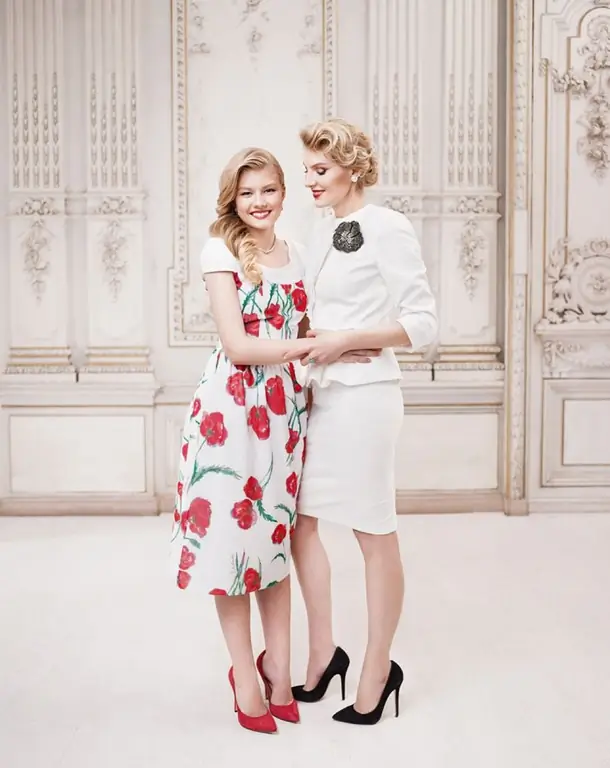 The girl is very similar to Renata Litvinova in her youth. She managed to try herself as a model, starred in several films with famous Russian directors.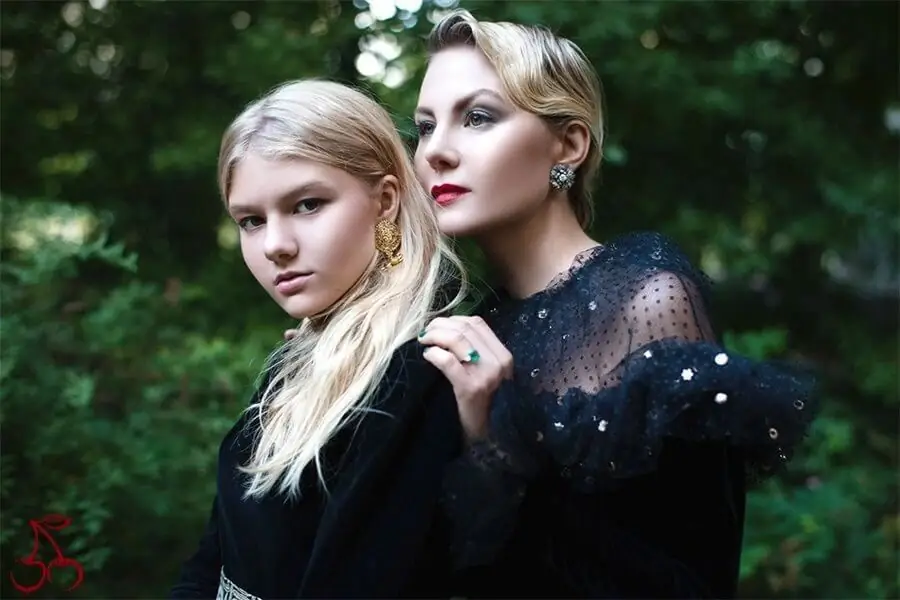 Ulyana plans to continue her education in London, but already now many believe that Litvinova's daughter will be a real success. From her mother, she inherited not only a bright appearance, but also talent.