The camera has its own laws. Often, what is not very noticeable in everyday life is captured in the photo and ends up on the pages of history. Mistakes can be avoided by careful attention to detail. Remember that a successful photo session must be thought out to the smallest detail.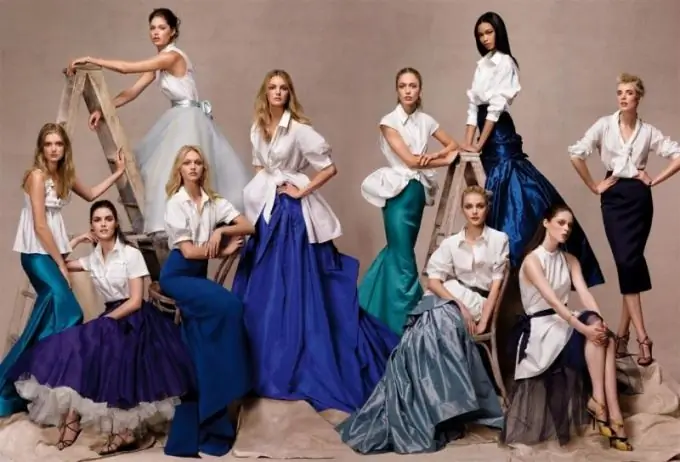 Clothes prohibited in the photo session
Clothes made from easily wrinkled materials are not the best option for a photo shoot. Try to foresee in advance that during transportation or from prolonged sitting, clothes may become wrinkled. If it is not possible to fix this, your image will be spoiled, and the photo session will fail.
Clothing that is too revealing is also not suitable for good photographs, unless you want to appear promiscuous and vulgar. Try not to overstep the permissible border of mysterious understatement, which turns it into banal vulgarity.
A shapeless silhouette can disfigure any ideal figure. The camera likes curves, shapes and contrasts. Static photography can make baggy clothes too bulky, awkward, weird and funny.
The presence of too many shiny elements in the photo will distract from the main idea of the shooting. Successful photography in this case requires not only a good camera, but also a sufficient level of professionalism of the photographer.
You should not choose clothes to match the color of the surroundings. In this case, the model merges with the background, making the image difficult to perceive. The difference between shades should be at least several tones.
The hardest but equally important rule is to avoid the gaudy mix of clothing and accessories. It is not easy to find bright and simultaneously matching details of an image, but otherwise even the most experienced photographer will not be able to save your photo.
Accessories not recommended for photography
Stockings and tights are the second skin of women's legs, so folds are unacceptable. Be sure to make sure they are exactly the right size. Especially the discrepancy of the size emphasizes the dark color of the stockings.
Shiny volumetric jewelry is not appropriate for a photo shoot. Additional highlights framing the face can distract attention from the sparkle in the subject's eyes. If you do not want to get lost in the picture or become famous for the lack of taste, try to avoid too shiny large jewelry, especially in large quantities.
If your photo shoot does not imply grotesque, comic or surreal themes, then give up on too high heels. In such shoes, the legs look shorter than they really are. In addition, a platform that is too high can make you look like a cloven-hoofed animal.