The way to play poker online is becoming more widespread. The number of Internet portals offering their services in the field of virtual poker is growing day by day. Each of them tries to attract as many players as possible. The easiest way to do this is with the help of the bonus system, the skillful use of which will help you stay in the black, even if you are not very good at playing.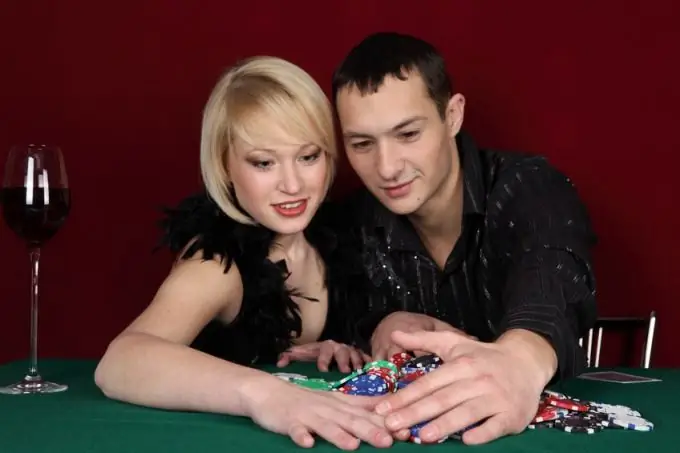 Instructions
Step 1
The most common bonus in online poker is the start-up first deposit bonus. It can vary from 100 to 1000%, the main thing is not to forget to indicate the code word in the special field intended for this purpose when depositing money. You can find this word on the poker club page directly on the banner itself or in the "Promotions and Bonuses" section. But do not be surprised if immediately after making a deposit, you see only the deposited amount and do not find any hint of an additional "100 or even 1000%". The peculiarity of the poker bonus is that it must be wagered.
Step 2
By playing for real money, you will earn bonus points, the number of which depends on the number of hands played and the size of the bets at the gaming tables. For example, one of the most popular clubs PokerStars credits $ 10 for every 170 bonus points accumulated. Carefully read the conditions for providing the starting bonus, no one will give you money just like that, but it is quite possible to earn it in a fair game.
Step 3
Another type of bonus for beginners can be an invitation to a freeroll tournament, in which you do not have to make an entry fee, but it is quite possible to win real money, valuable prizes or a ticket to a larger tournament. Just go to the Tournaments tab in your poker software and look for special offers there.
Step 4
Very often poker clubs offer certain bonuses, timed to coincide with certain events. Therefore, it is so important not just to play, but also to periodically look at the poker room's page in order to have time to take advantage of the bonus offer. But always carefully read the terms of its provision. It may happen that you lose all the money without having time to collect the coveted points. Do not give in to the excitement in the pursuit of points, just play in your usual manner, keeping a cool head and a bright mind, and the bonus will not become an end in itself, but a bonus - a small pleasant addition to the game.